Gilbert House Children's Museum has provided hands-on learning for children in our community for over 30 years.  In-person play at the museum has been paused, but we know the importance of children continuing to learn through creative play.  We invite you to partner with us to bridge this gap in autumn learning and provide essential funds for continued museum operations.  If you'd like to hear more about our plans, we'd love to connect with you.  Please email Alicia Bay at executivedirector@acgilbert.org.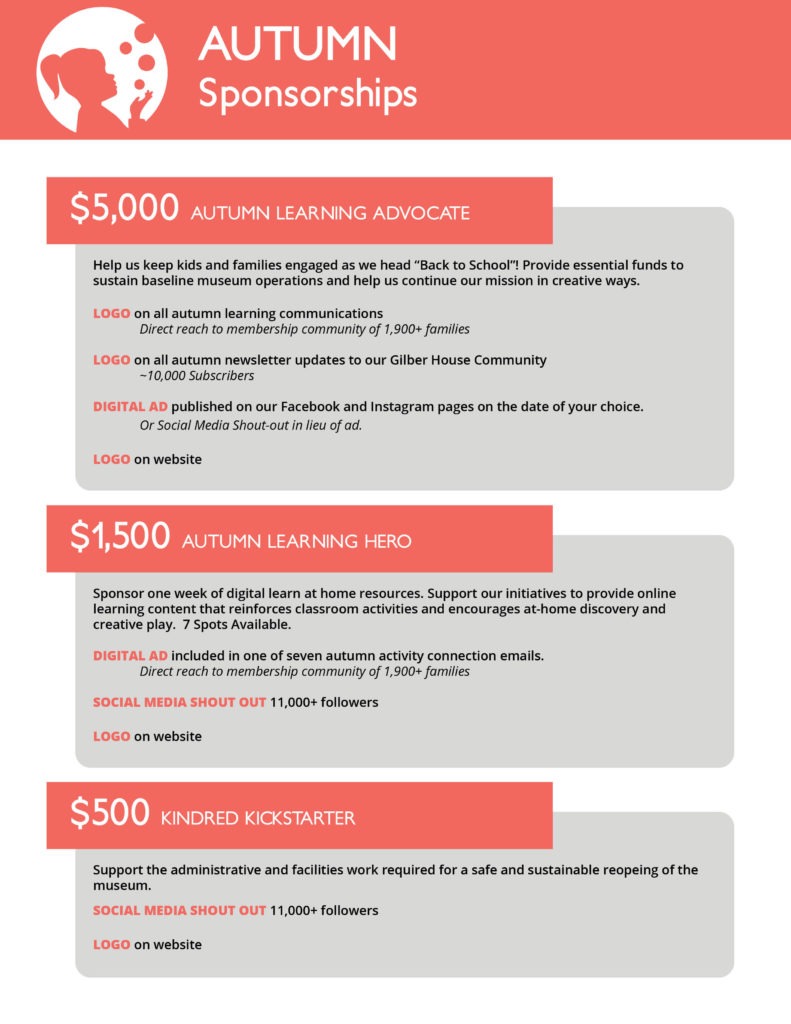 Please download our Autumn Sponsorship Packet here.
You are welcome to scan and return by email to executivedirector@acgilbert.org or mail to our physical address:  116 Marion St NE,  Salem, OR 97301.