Learning Through Creative Play
A.C. Gilbert created a tradition of play that has lasted for generations. At Gilbert House Children's Museum we are honored to carry on A.C. Gilbert's legacy of learning through creative play. We invite you to explore the many options we have for active learning through play.
Since our onsite programming was paused as a result of COVID-19, we have been bringing Gilbert House into your home.  By providing monthly activities for children and families to explore at home, we hope to keep kids actively developing their curiosity.
Dado que nuestra programación en el sitio se detuvo como resultado de COVID-19, hemos estado trayendo Gilbert House a su hogar. Al proporcionar actividades mensuales para que los niños y las familias exploren en casa, esperamos que los niños desarrollen activamente su curiosidad.
Scavenger Hunts
Scavenger Hunts are a fun way for kids to explore the world around them. During months with nice weather be sure to check for our window scavenger hunts at Gilbert House.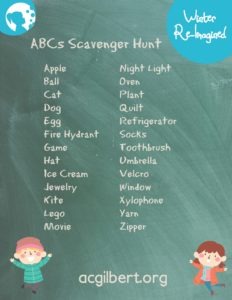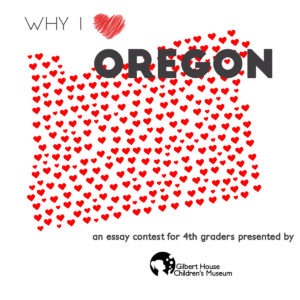 CONGRATULATIONS TO OUR WINNERS

and everyone who entered the Why You Love Oregon Essay Contest!
We were honored to have each of you share your writing with us.
Be sure to read this year's winning essays and check back in the Fall for how to enter our 2022 Essay Contest.