Get involved at Gilbert House Children's Museum!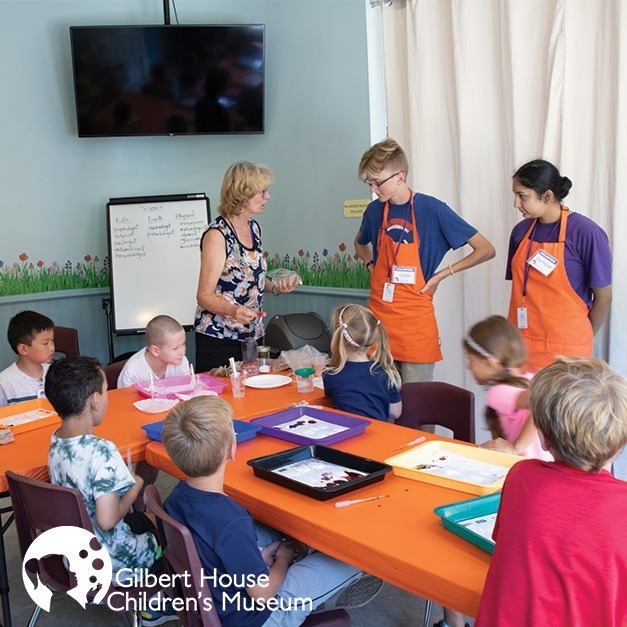 Whether you love digging into gooey Oobleck, building fantastic forts, mending well-loved costumes, or spending time in the garden, there are many great way to get involved at the Museum. Support our mission of inspiring children to learn through creative play by becoming a volunteer at Gilbert House today!
Volunteer positions at Gilbert House Children's Museum offer valuable hands-on experience through assisting in workshops and camps, facilitating daily activities, maintaining the facility and grounds, and providing event support. We also facilitate group service projects which often include outdoor/indoor labor such as painting, raking, general facility clean-up, etc.

Benefits of Volunteering at Gilbert House Children's Museum include:
An opportunity to gain new skills or share your developed skills.
Meaningful involvement in the Salem community.
Become a volunteer today!
Complete a volunteer application form to get started.
Already part of the Gilbert House Volunteer Team?     Sign-Up for our Upcoming Volunteer Opportunities
Please Note:  We are unable to facilitate court-appointed volunteer service.