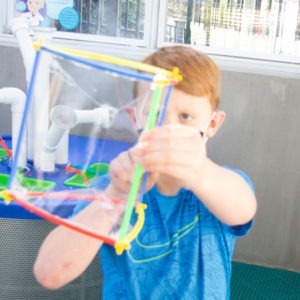 Admission Prices:
Members:                                                             FREE
General:                                                             $10.00
Seniors (60+) & Active Duty Military  $8.00
All Admission and Membership Sales are Final
Walk In Play is Back

Walk in play is available, but reservations are encouraged.  Please visit our Back to Play page to reserve your time to come and play.  Reservations are good for entry anytime on the date of your scheduled play.
Summer Hours: Sunday - Saturday,
10am to 5pm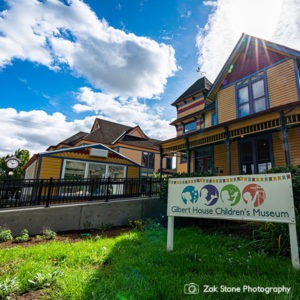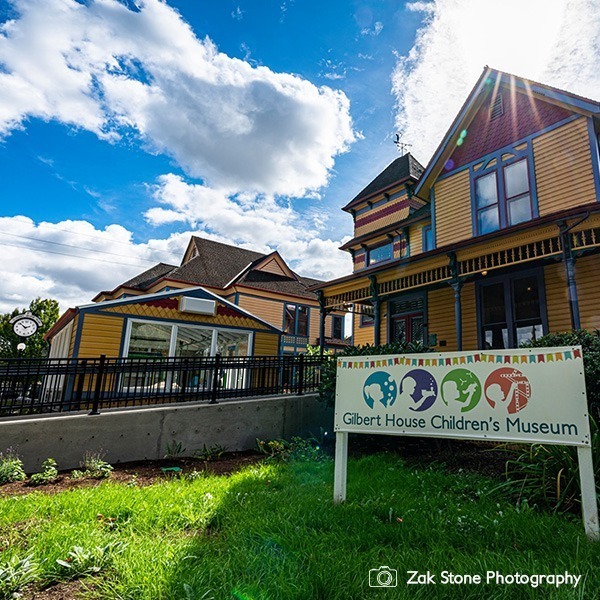 Directions to Gilbert House Children's Museum
The Gilbert House Children's Museum is located between the bridges at the north end of Salem Riverfront Park near the bank of the Willamette River.  Please follow the driving directions below, and call us if you have any questions.
From Highway 22 Eastbound:
Cross the Center St. Bridge (over the Willamette River) into Salem; keep to the left and take the Portland - 99E Exit; at the bottom of the ramp, turn right onto Front St.; take first left (Union St.), then into our parking lot.
From 1-5:
Market St. Exit #256 West on Market St.; turn left on Commercial St.; keeping in right lane, take Front St (sign says Business 99E).; turn right at Union St. (first light); then left into our parking lot.
Our Mission | Inspiring Children to Learn Through Creative Play
Our Vision | To ignite enthusiasm for life-long learning in the next generation. Honoring, Practicing and Promoting Diversity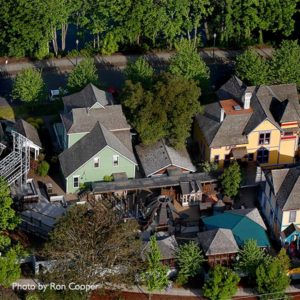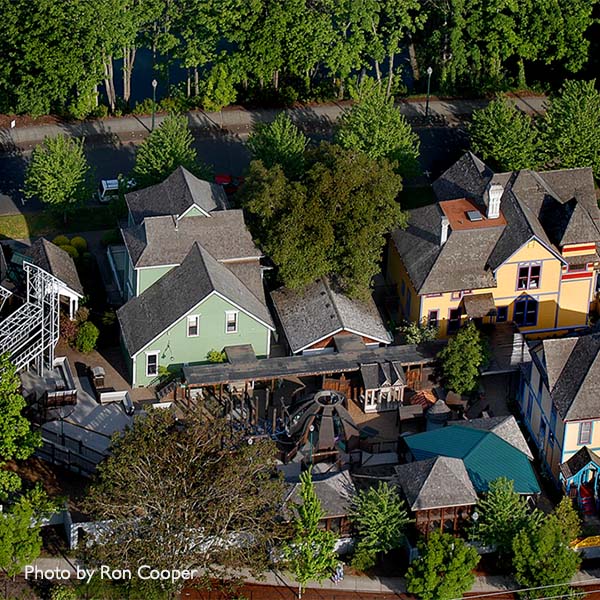 The Gilbert House Children's Museum is a private nonprofit 501(c)(3) children's museum connected to downtown Salem's Riverfront Park. Founded in 1989, Gilbert House Children's Museum provides innovative and stimulating educational experiences which spark children's natural curiosity. The Museum is named after Salem native, A.C. Gilbert, an extraordinary scholar, inventor, Olympic athlete and gold medalist, entrepreneur, and magician. An advocate of learning through play, Gilbert was the proud inventor of the Erector Set, the inspiration for our giant outdoor Erector Set, the highlight of our 20,000 ft² Outdoor Discovery Area.
Gilbert House Children's Museum is comprised of 20  hands-on exhibits, our Outdoor Discovery Area, camps, field trips, membership opportunities, and educational programs in the sciences, arts, and humanities. The Museum is composed of five historic houses; the Rockenfield House, Gilbert House, Parrish House, Little Gem, and Wilson-Durbin House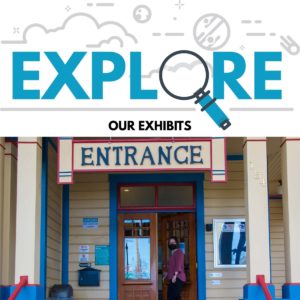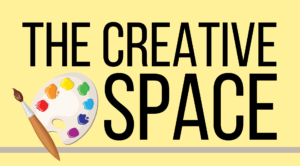 Next time you visit Gilbert House,  be sure to stop by the Creative Space and Gilbert Engineering Studio. Arts and Craft supplies are available for you and your little to get a little crafty and supplies are ready to help you get building.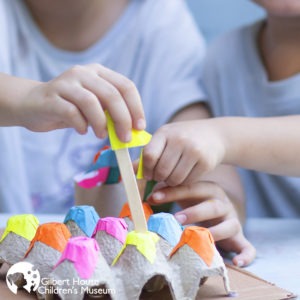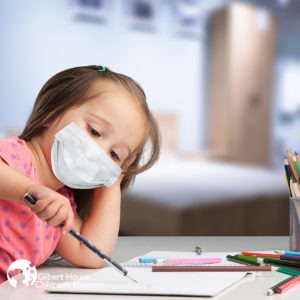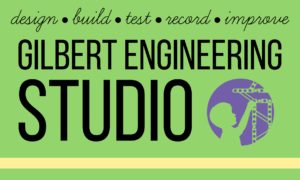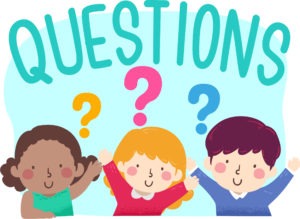 Click here to get answers to some of our most frequently asked questions.