We are excited about all of the possibilities and opportunities that updating our Outdoor Discovery Area will bring for children and families in our community. Your contributions are helping us to provide intentional and accessible outdoor play experiences into our next generations.
Construction Update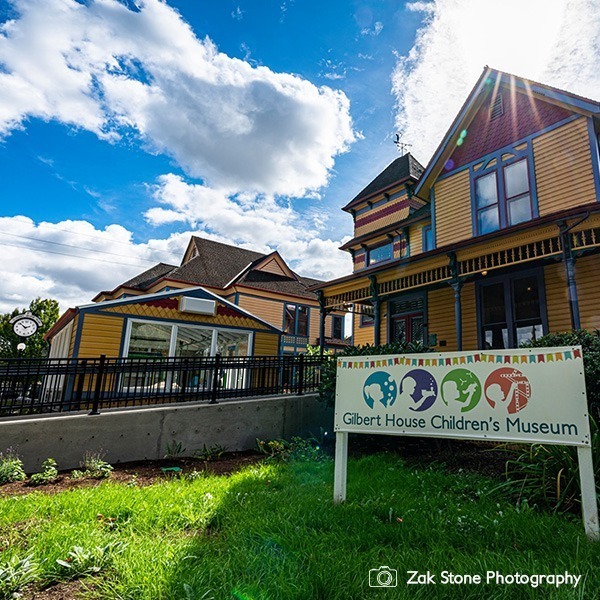 After a pandemic pause, our team was excited to be able to start the conversation again about bringing much needed improvements to our very well-loved Outdoor Discovery Area.
In late Spring, 2021 as our team started talking about the timing of continuing with the next stage of our capital improvement project, we knew that this project would take an opportunity to play that had just been given back away from the community. Known in the community for his work on historic preservation projects, we invited David Holton, of David Holton Design, to have a conversation about how he would advise phasing the project.  As a phased approach to the project would cause additional cost incursion and would likely present safety hazards to both children playing and construction crews, his recommendation was to do all of the work in a single "phase".  We identified Autumn 2022 as our target start date for demolition of the current play structure to allow the community a final summer to enjoy outdoor play in this space.
Following this conversation, Holton reached out to offer his services, pro-bono, to act as the Owner's Representative on this project. With his experience with other non-profit properties, long-term relationships in the community, expertise related to permitting and historical review process, personal commitment to creative play for children, and communication skills with all parties involved on the project, we are excited to have him as a member of our Priority:Play team.
Beginning late Summer, 2021 and building off of previous conversations into the redesign of the Outdoor Discovery Area, our team has been working with the landscape architecture firm Learning Landscapes, Inc. to develop a new design for the Outdoor Discovery Area that will incorporate updated accessibility standards and attention to children who have difficulty with sensory processing.
We have also named Dalke Construction as the General Contractor for this project. We worked with the Dalke crew in the construction of Bill's Bubble Factory and accessibility upgrades to our entry area prior to our pandemic closure and we look forward to working with them again.
We are currently on track with our anticipated timeline. Project approval has been received from the City of Salem Historic Landmarks Commission, we have moved through the design development phase and construction documents are currently being completed.