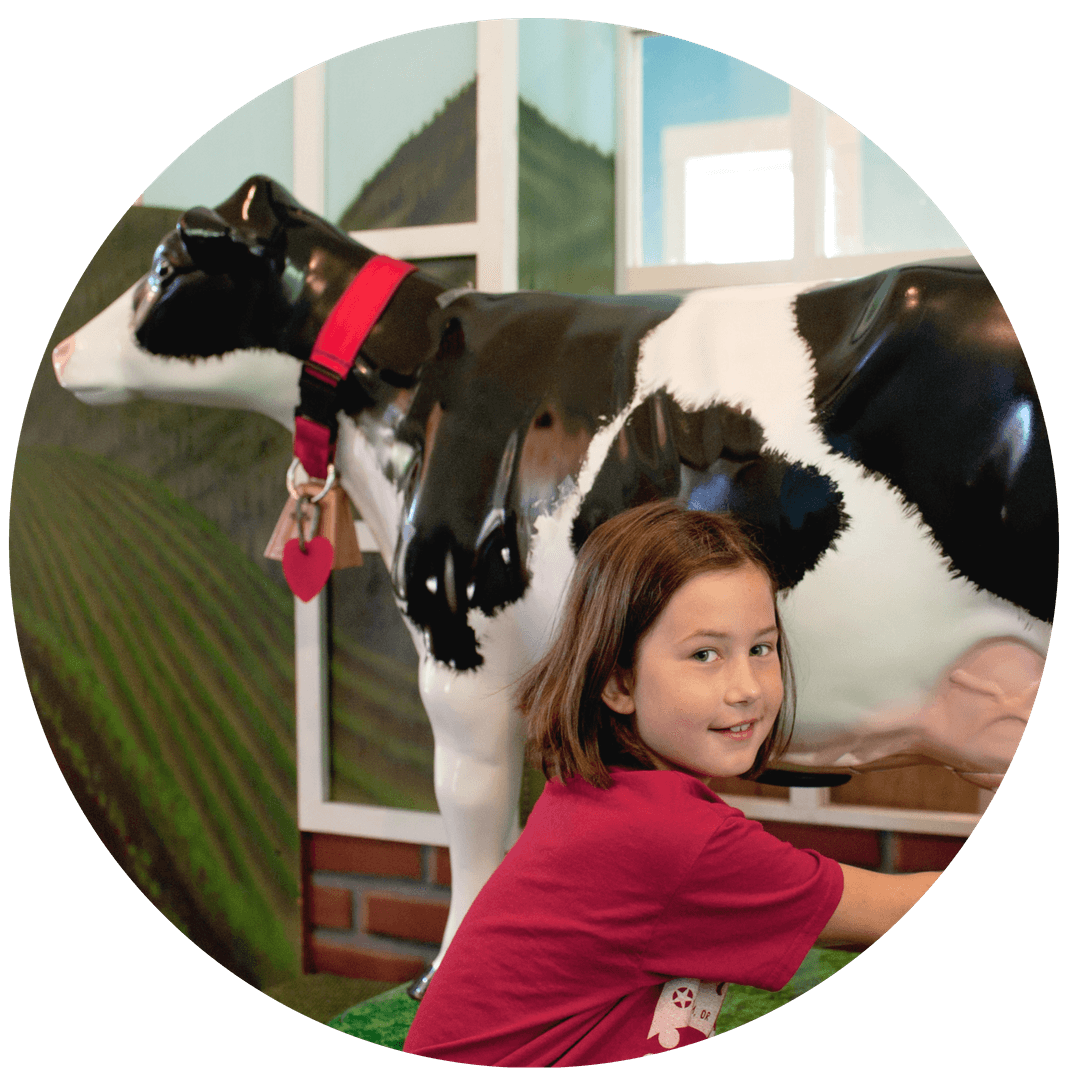 Farm to Table
Pick fruit in our orchard, tend vegetables in the fields, milk a cow, and collect eggs from our friendly chickens. Plant and harvest your own crops from the farm to your table!  Throughout Farm to Table, murals by local artist Abram Heard depict the state's lush ecological diversity.  Our Farm to Table Annex features historical photographs of farming.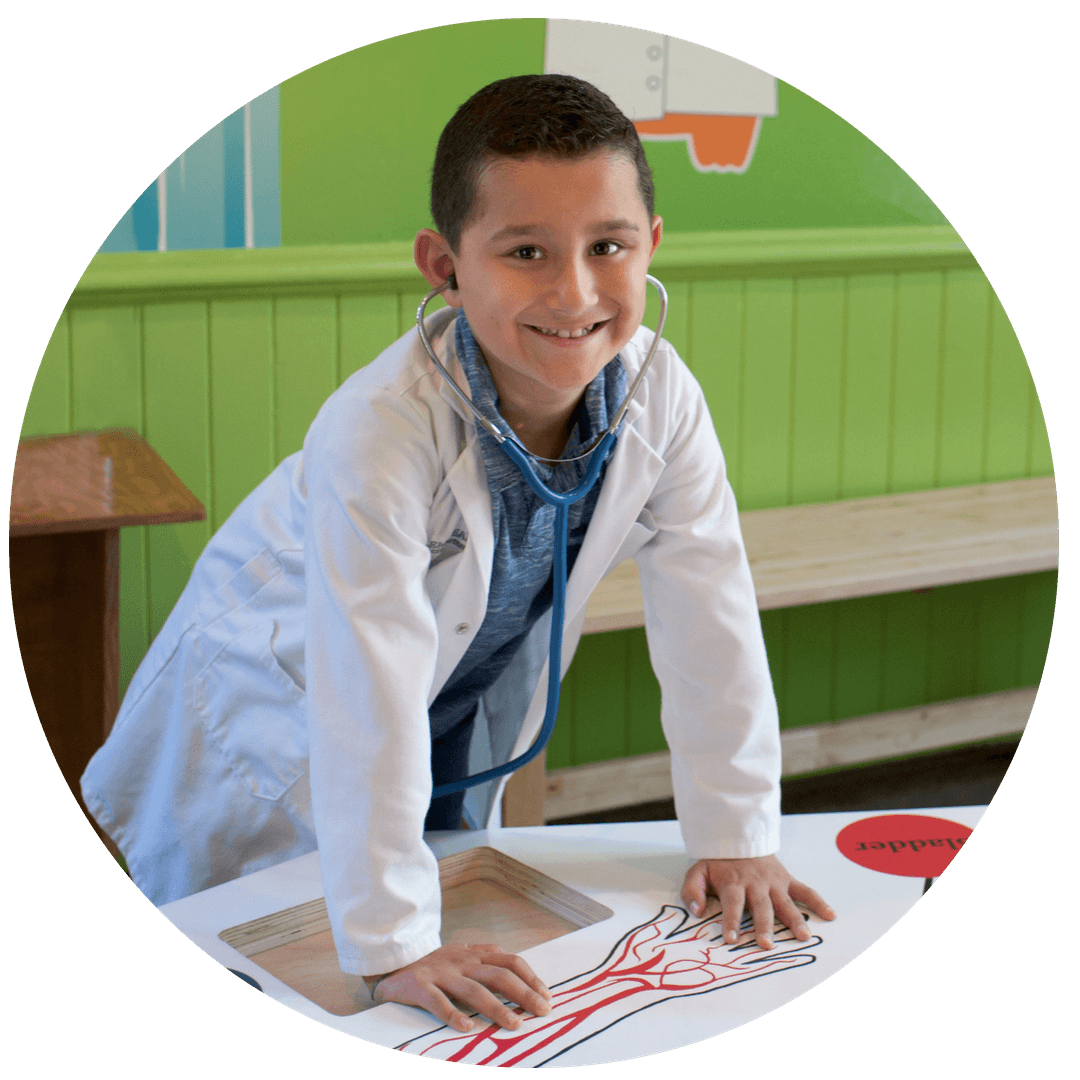 All About Me
Suit up in your lab coat and stethoscope!  Learn about the human body through interactive role play while tending to babies and analyzing X-rays. Special thanks to Salem Health, Diagnostic Imaging of Salem, and the Juan Young Trust for this exciting health exhibit.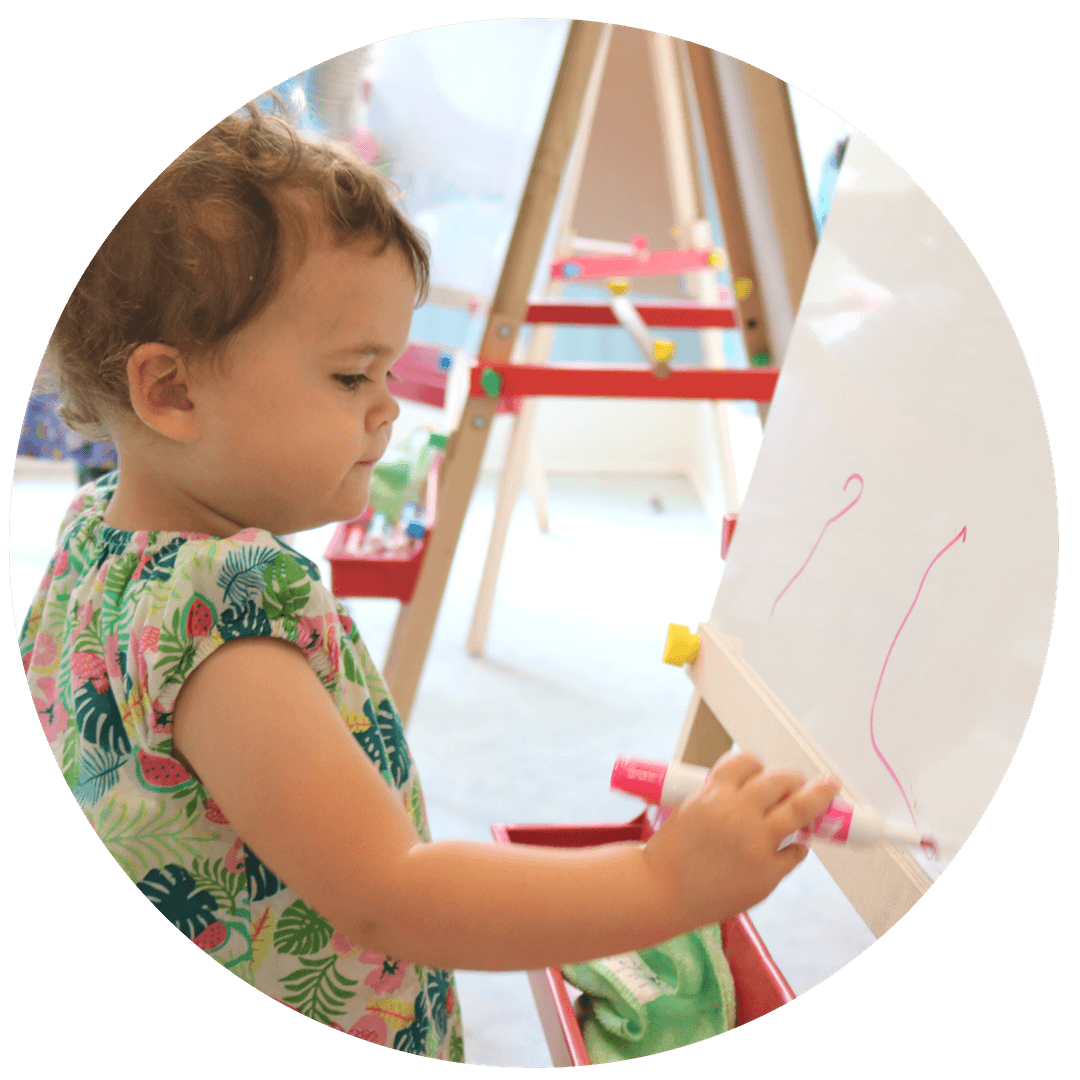 The Creative Space
Come enjoy an imaginative craft or dive into our sensory bin!  Find new crafts each week, centered on a monthly theme.  Designed for the crafty and curious… we aim to provide a creative space in which guests can engage in a positive, hands-on experience, encouraging children's artistic and imaginative development and expression.  Guests will enjoy a variety of guided and self-directed activities, with a range of tasks catered to different ages and motor skill abilities, with graded levels of complexity.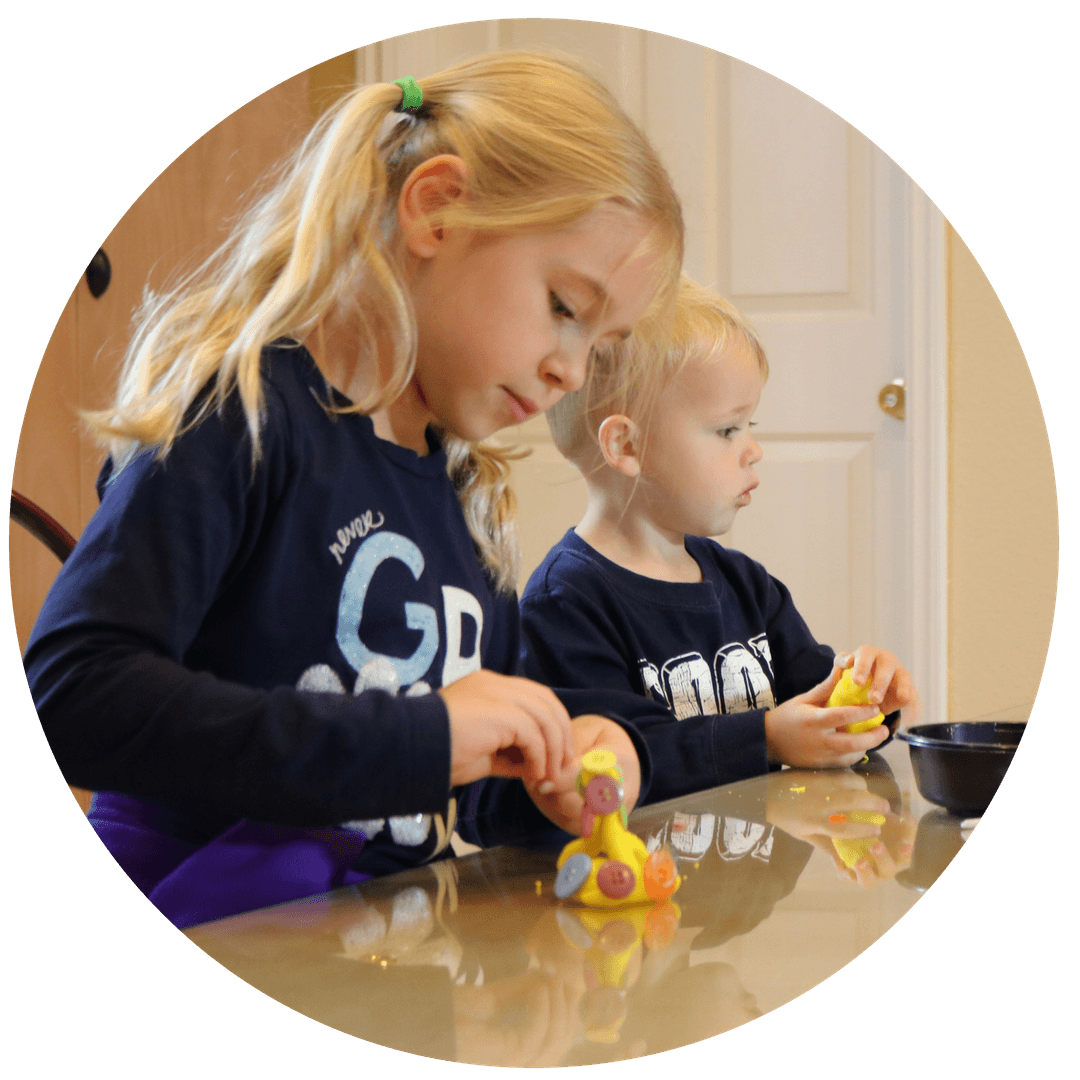 Gilbert Engineering Studio
Stop by the Gilbert Engineering Studio to learn how things work in the world around you. This space is all about engineering challenges!  We focus on the process of solving problems by following these steps… design, build, test, record, and improve.  Visit during open studio hours for an instructor-prompted activity or challenge that inspires creativity and ingenuity.  We desire to give our little engineers a playground for their hands & minds, something our namesake A.C. Gilbert would be proud of. Suit up in an apron and tinker for however long you'd like.  Each month features a new theme for our activities, so be sure to swing by for new challenges.  This space also includes a "Build-It" room with a variety of materials for guests to construct whatever they would like!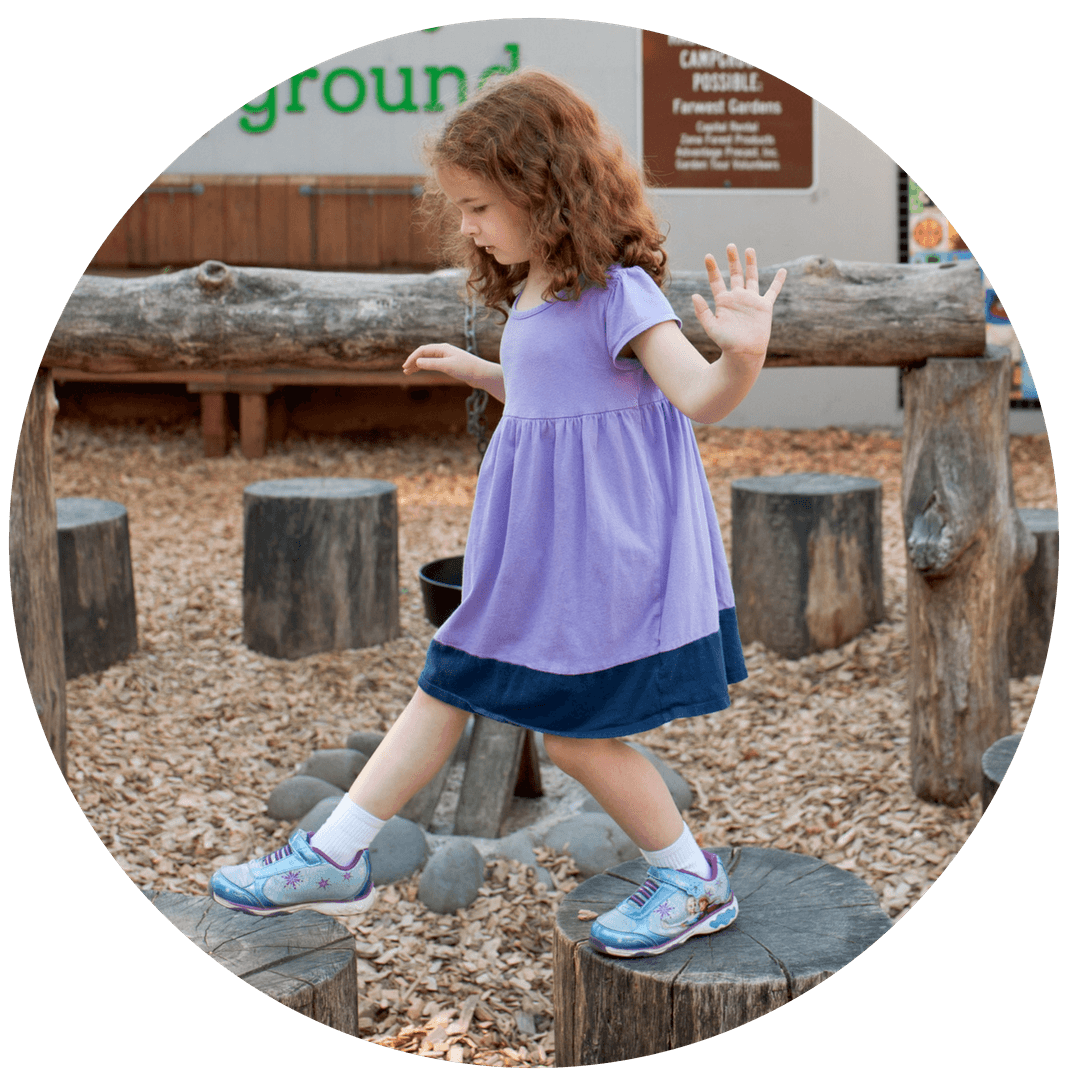 Discovery Campground
Discovery Campground is an adventure playground for kids, a natural playscape that could blend right into a forest! Kids will develop gross motor skills and self-awareness through climbing, jumping, and balancing. There are logs to cross, stumps to hop, rocks to climb, and tunnels to explore. In Discovery Campground, there are endless opportunities for imaginative and active play. Kids develop their creativity and imagination, becoming a variety of woodland creatures, from birds to bears. Risky play challenges kids both mentally and physically and gives them confidence in their growing abilities.
Farwest Gardens, Capital Rental, Zena Forest Products, and Advantage Precast, Inc, donated labor and materials.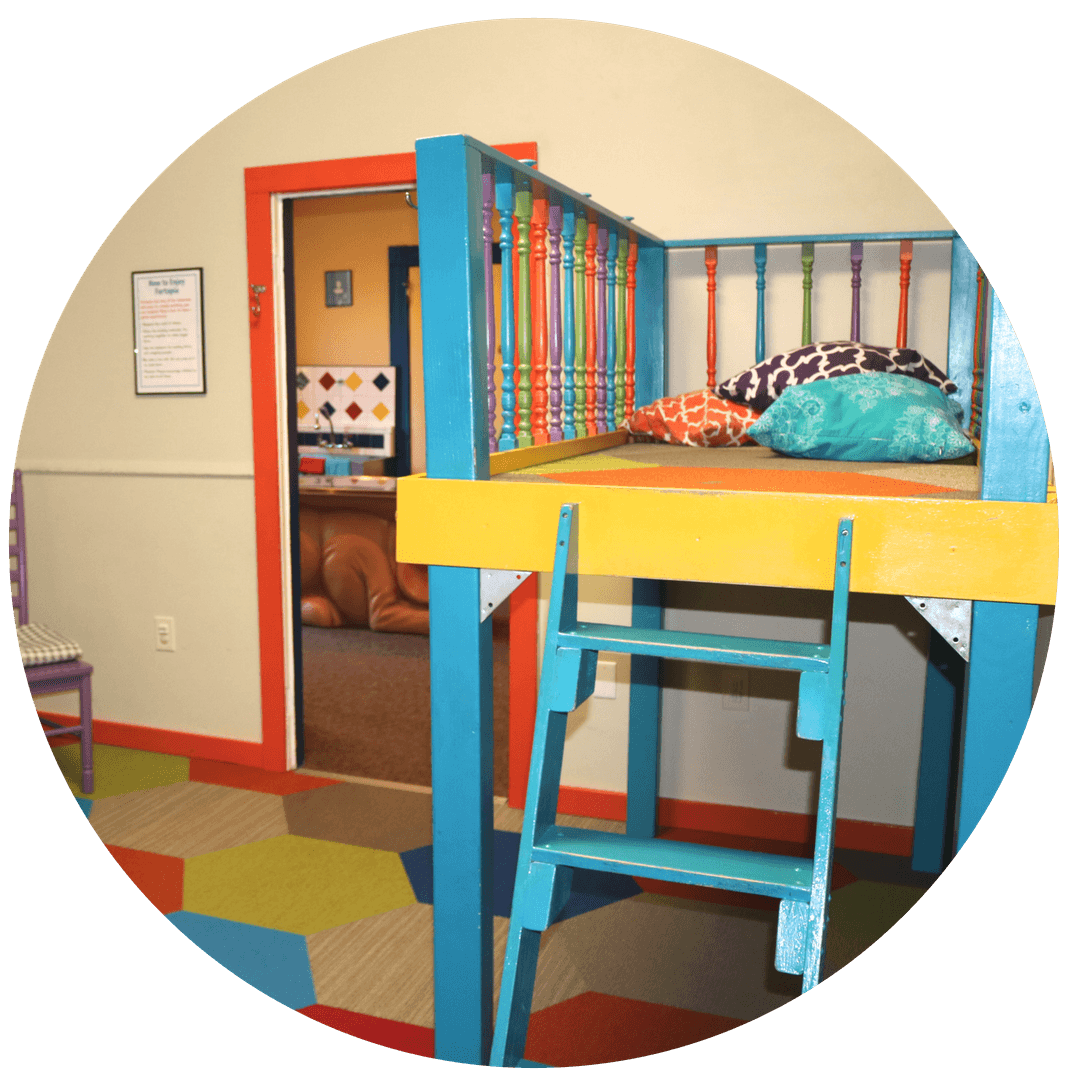 Fortopia
Build a world of your own imagination in a room made for creativity! The perfect place to create cozy hideaways with fort-building materials. Sponsored by Nathan & Alicia Bay and Cherry City Interiors & Design.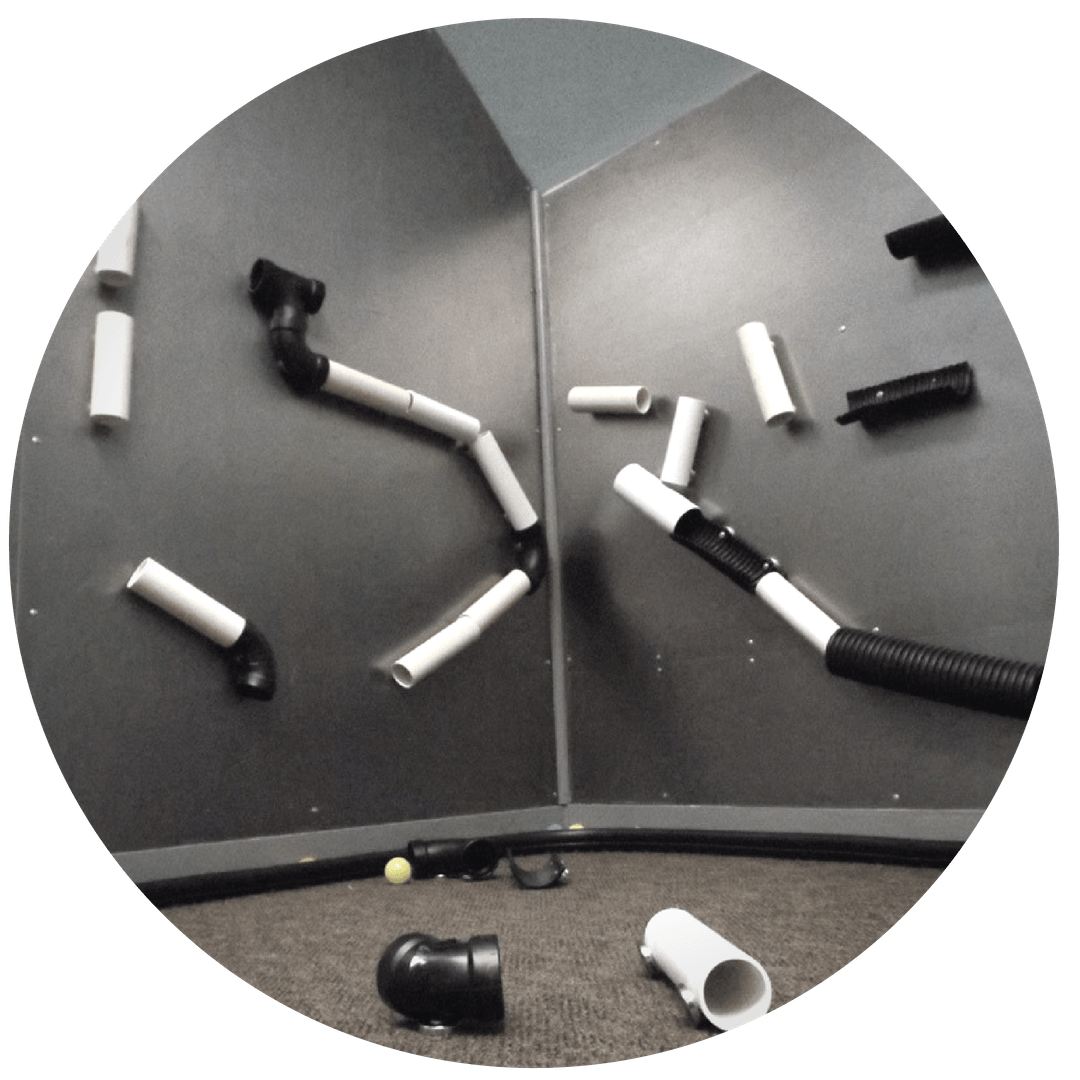 Tinker Tracks
Explore motion by building tracks on the metal walls, watching your ball go through the track, and tinkering with your track to see how things change! Tinker Tracks is a system of chutes and accessories that you can use to create a track for a ball.  Please monitor young children and be aware of small pieces.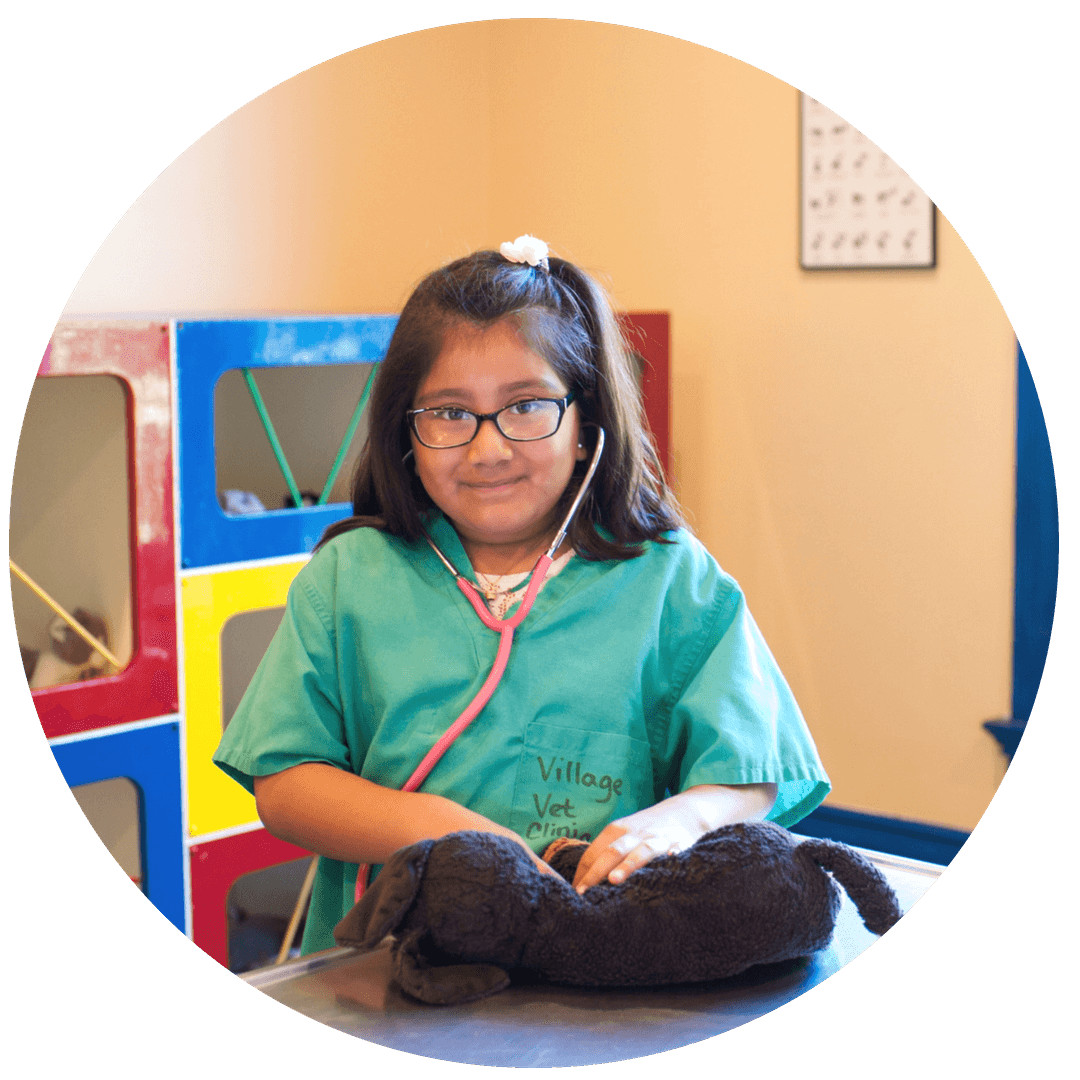 Vet Clinic
Be a veterinarian for the day!  Put on a vet's coat and help animals be healthy, happy pets in the Vet Clinic. From screening animal X-rays to weighing a puppy on the scale, children can participate in real-life vet clinic situations as they learn about proper pet care. The Vet Clinic will spur your child's imagination with an exam table, a colorful kennel, a washing station, and a reception desk for secretarial work.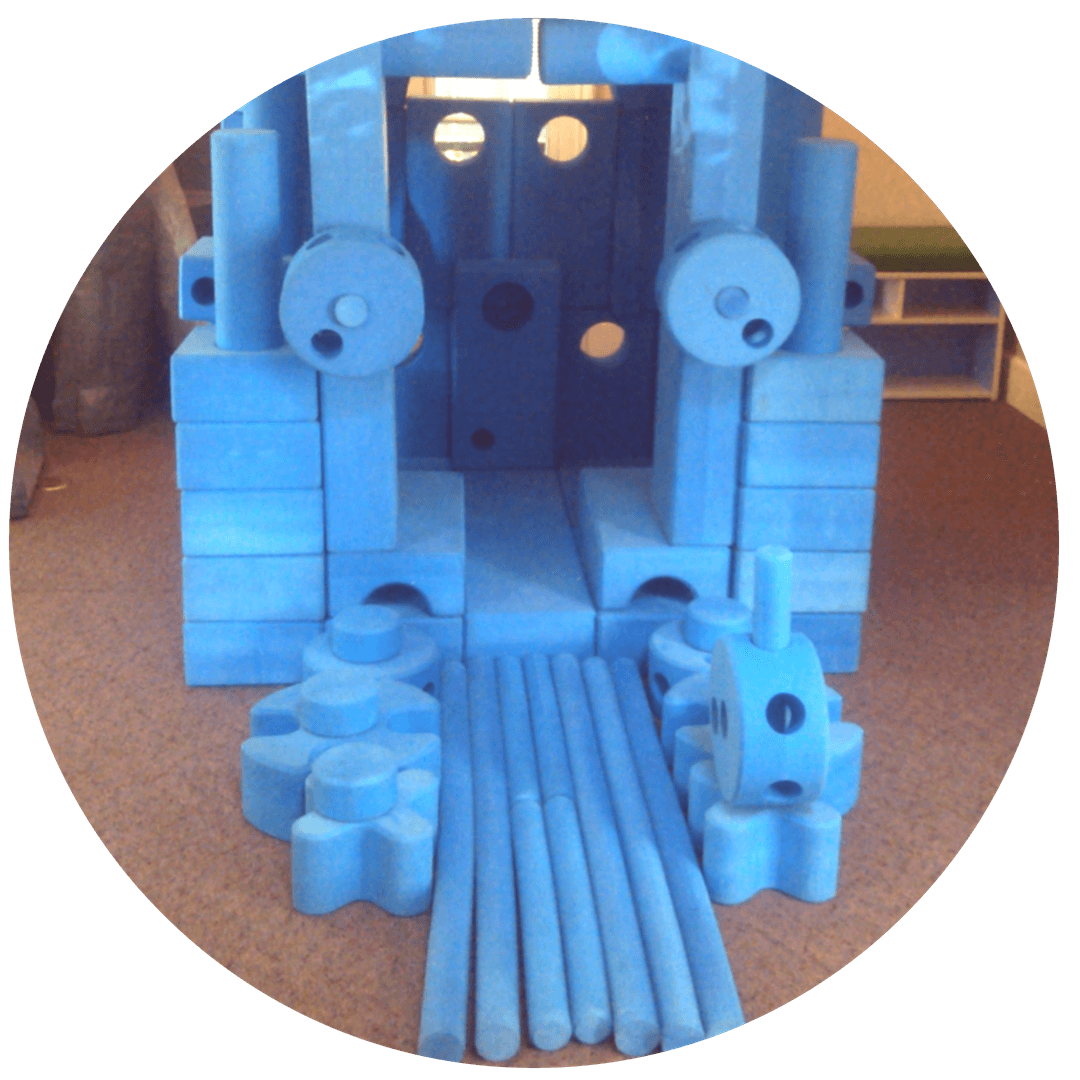 Grandma's Clubhouse
Large, blue foam blocks provide endless entertainment in our Blue Block Room!  Build a castle, tunnel, tower, or whatever your imagination dreams up! Combine different blocks into structures, systems, or shapes.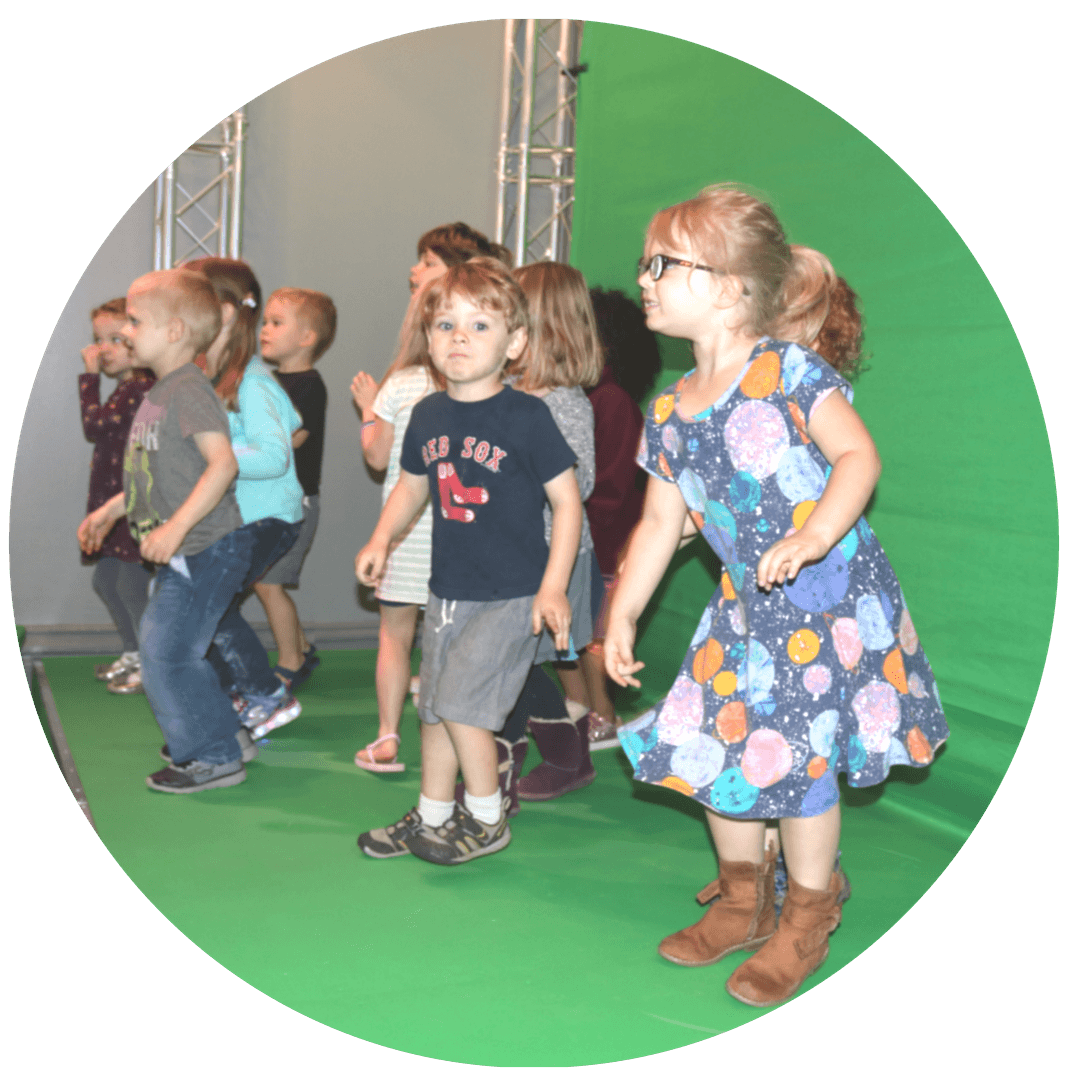 Lights! Camera! Action!
Step into a production studio just for kids!  This exhibit combines theatrical arts with current media technology through use of a green screen and TriCaster production system.  Children will have the opportunity to use a variety of digital backgrounds while viewing themselves in real-time on a digital monitor.  Imagine yourself as a pirate, astronaut, or royalty while giving a creative performance!  Caregivers can enjoy a cinematic experience while relaxing in genuine theater seats.  Lights! Camera! Action! is made possible by NewTek, CTEC, and Enlightened Theatrics.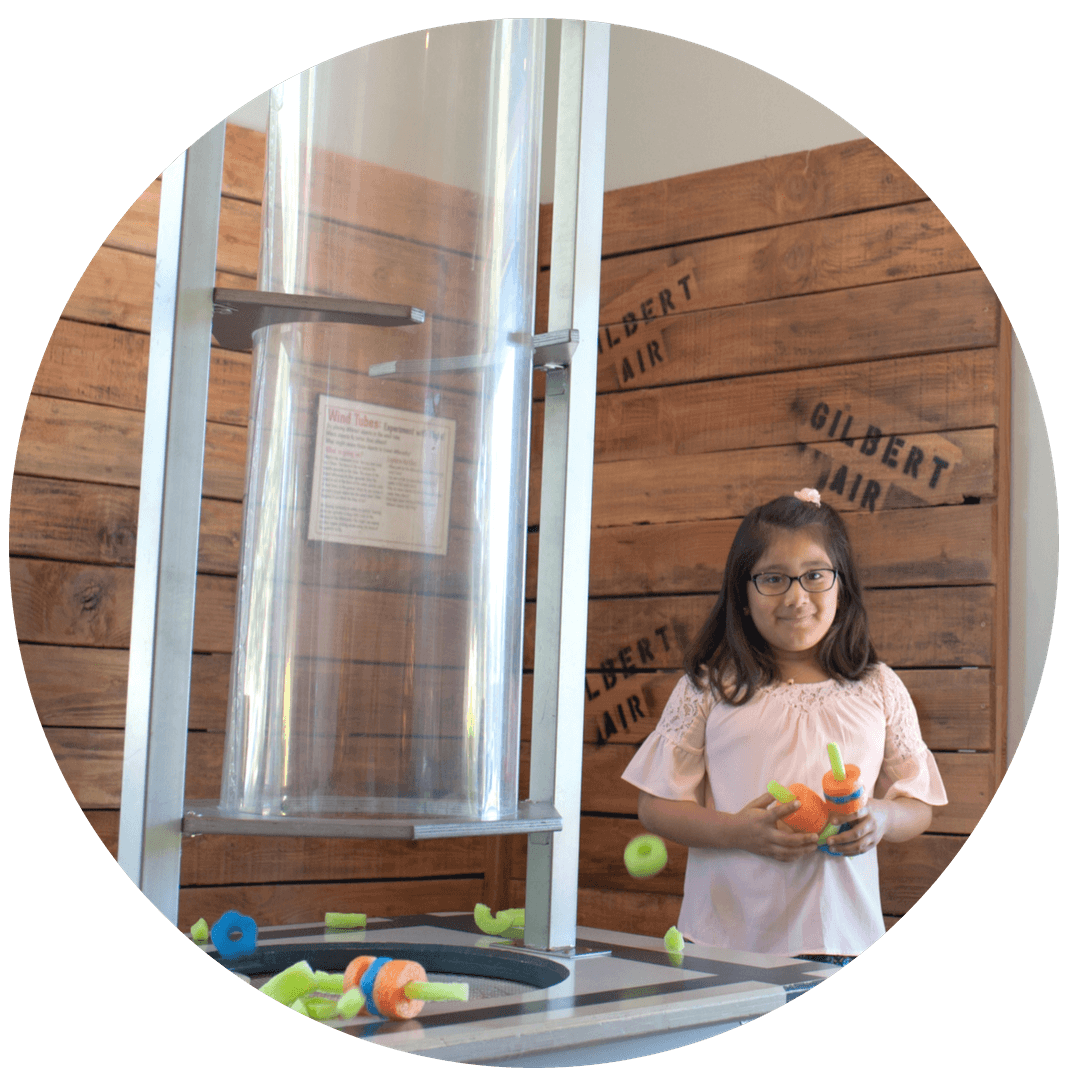 Up, Up and Away
Set sail for the wild blue yonder! Explore lift, drag, velocity and more by building aerodynamic creations and testing them in a vertical wind tube. There's also the Gilbert Flyer: an airplane cockpit built just for kids with all sorts of buttons, dials and displays to check out. If you'd rather be a passenger, you can board the plane and fly in comfort to any destination you can dream up!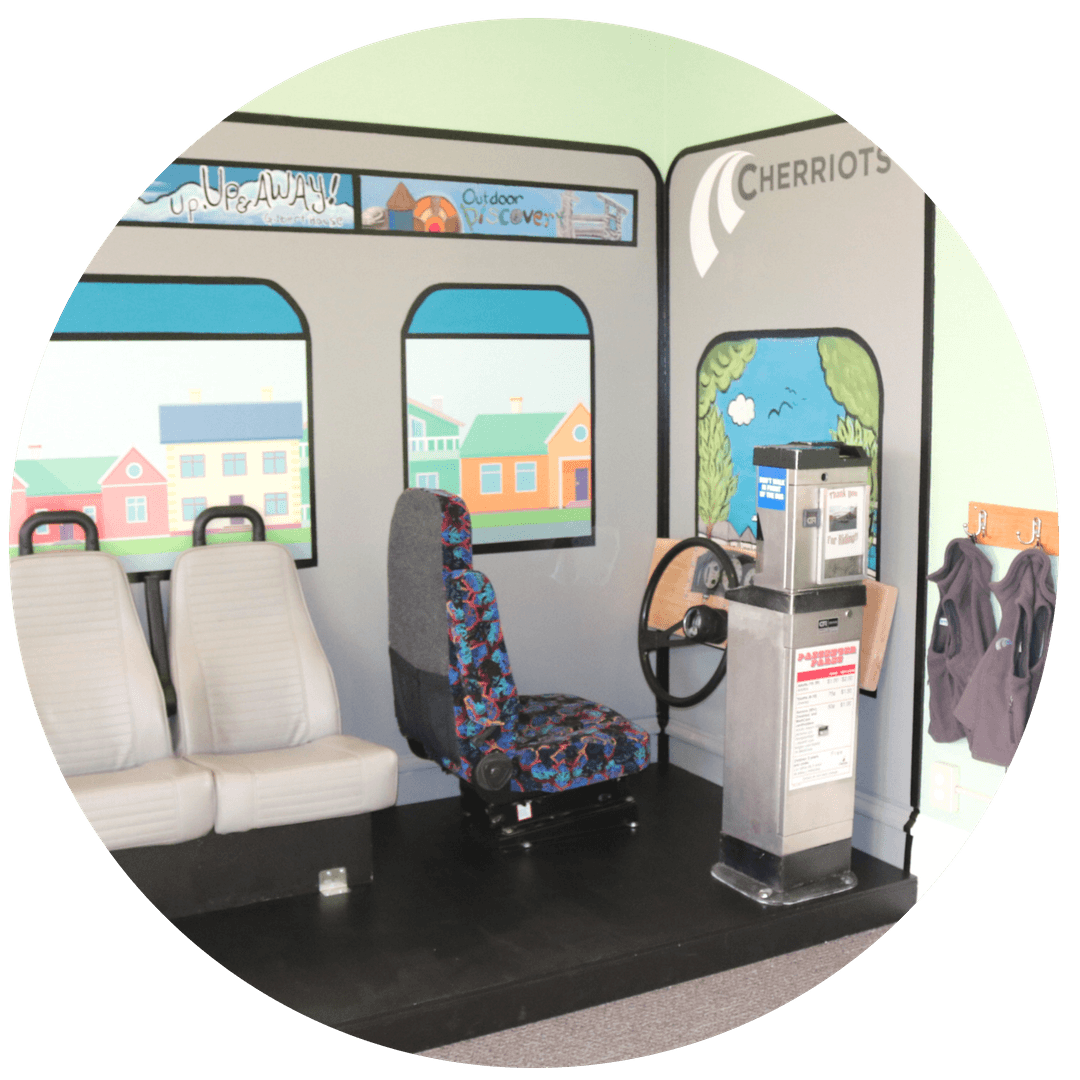 Salem Station
Salem Station highlights different modes of transportation throughout Salem, and provides a hands-on experience for children to navigate, explore, and construct.  Explore bridge engineering and construct your own projects with magnetic wooden blocks, create your own town at the interactive table, drive a Cherriots bus through town, or enjoy the electric train as it journeys through Salem!  Sponsored by Cherriots Trip Choice, Amtrak Cascades/ODOT, and our Share Tank donors.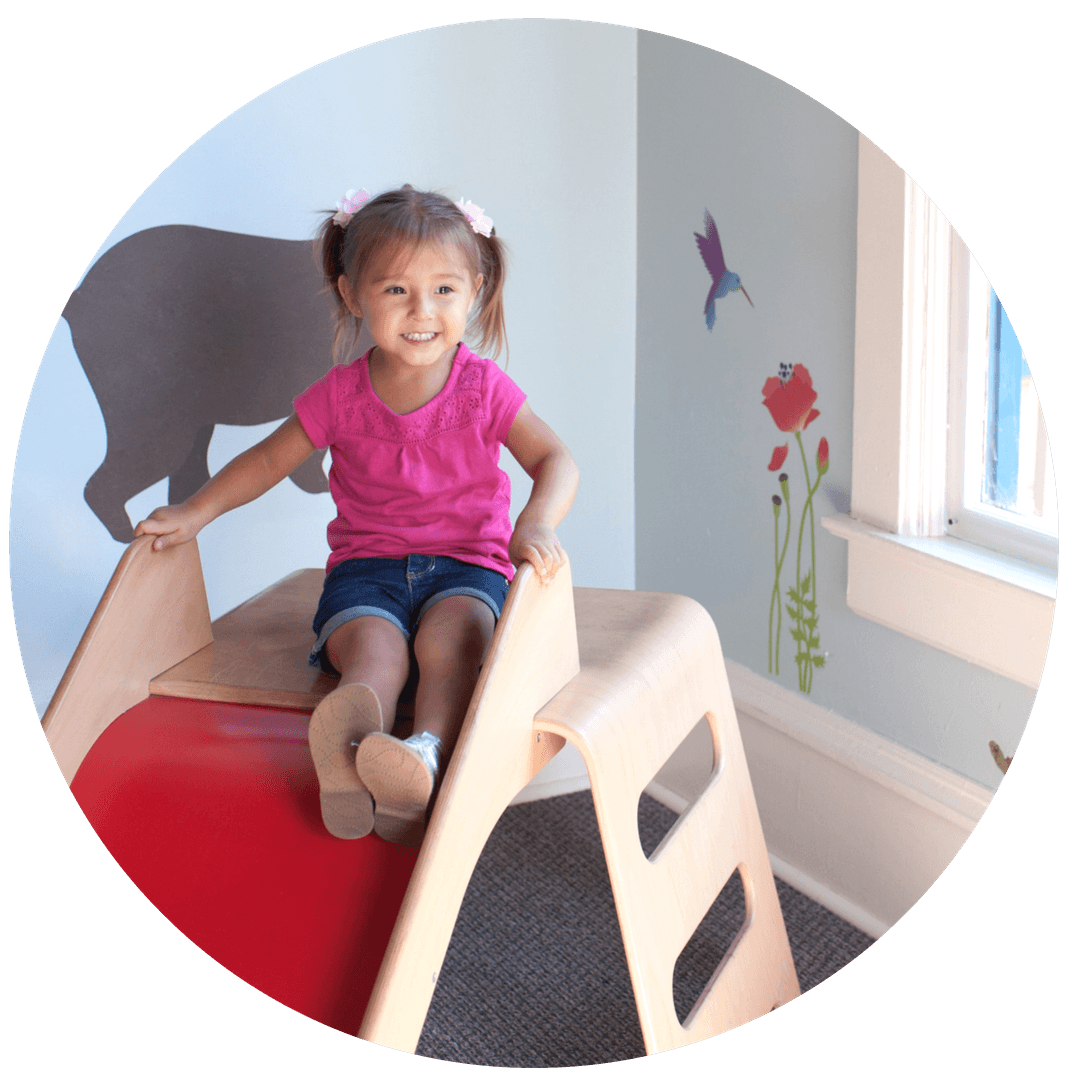 Forest Friends Toddler Room
Join in learning with your littlest ones in this room set apart for infants and toddlers (age 2 and under) to play with their caregivers.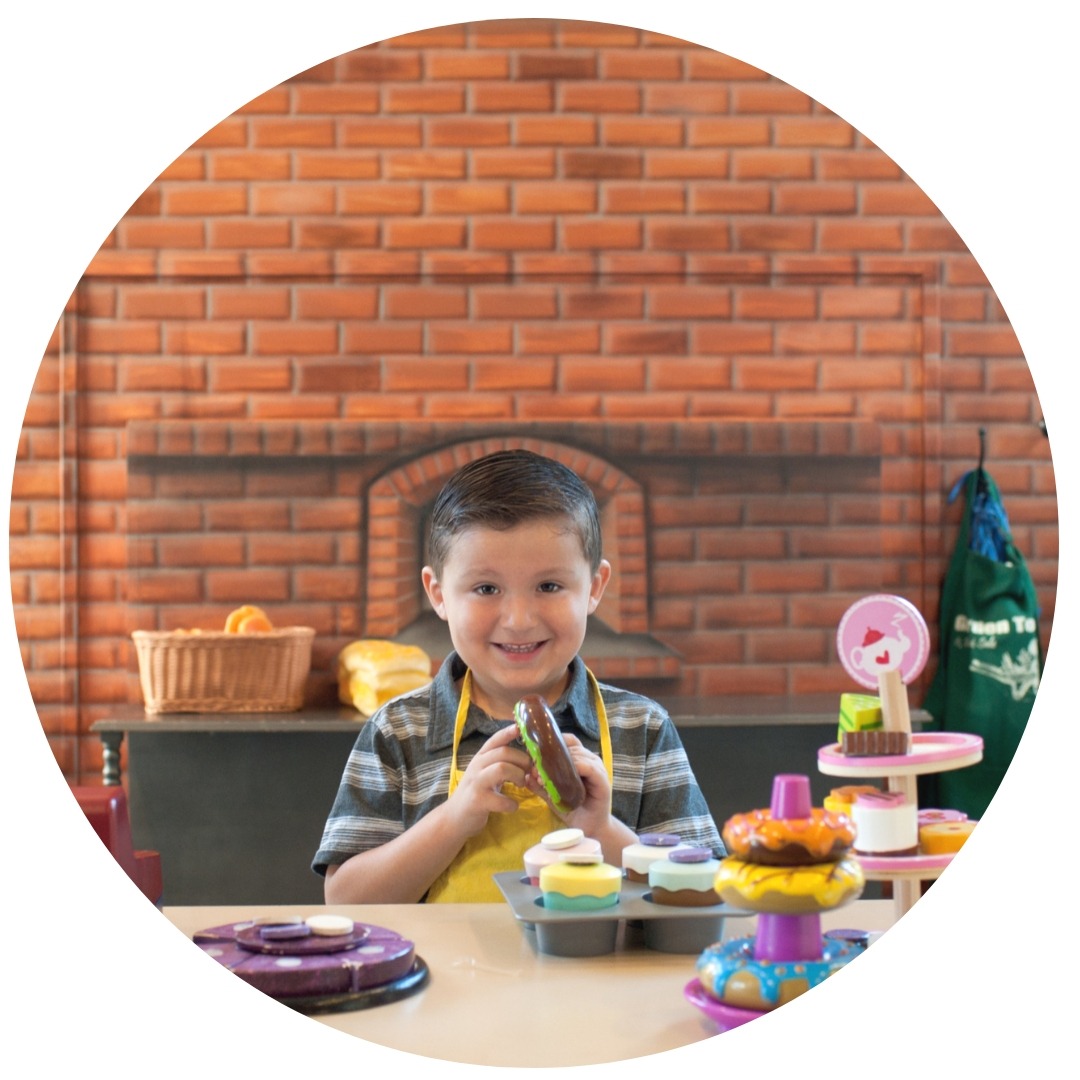 Main Street
Our littlest citizens will explore big ideas in this exhibit! Young citizens can do their own banking, shopping, and more on the smallest Main Street in town!  Run the bakery, visit the ATM, or shop at the hardware store. This exhibit encourages independent thinking, making choices, and practicing social skills.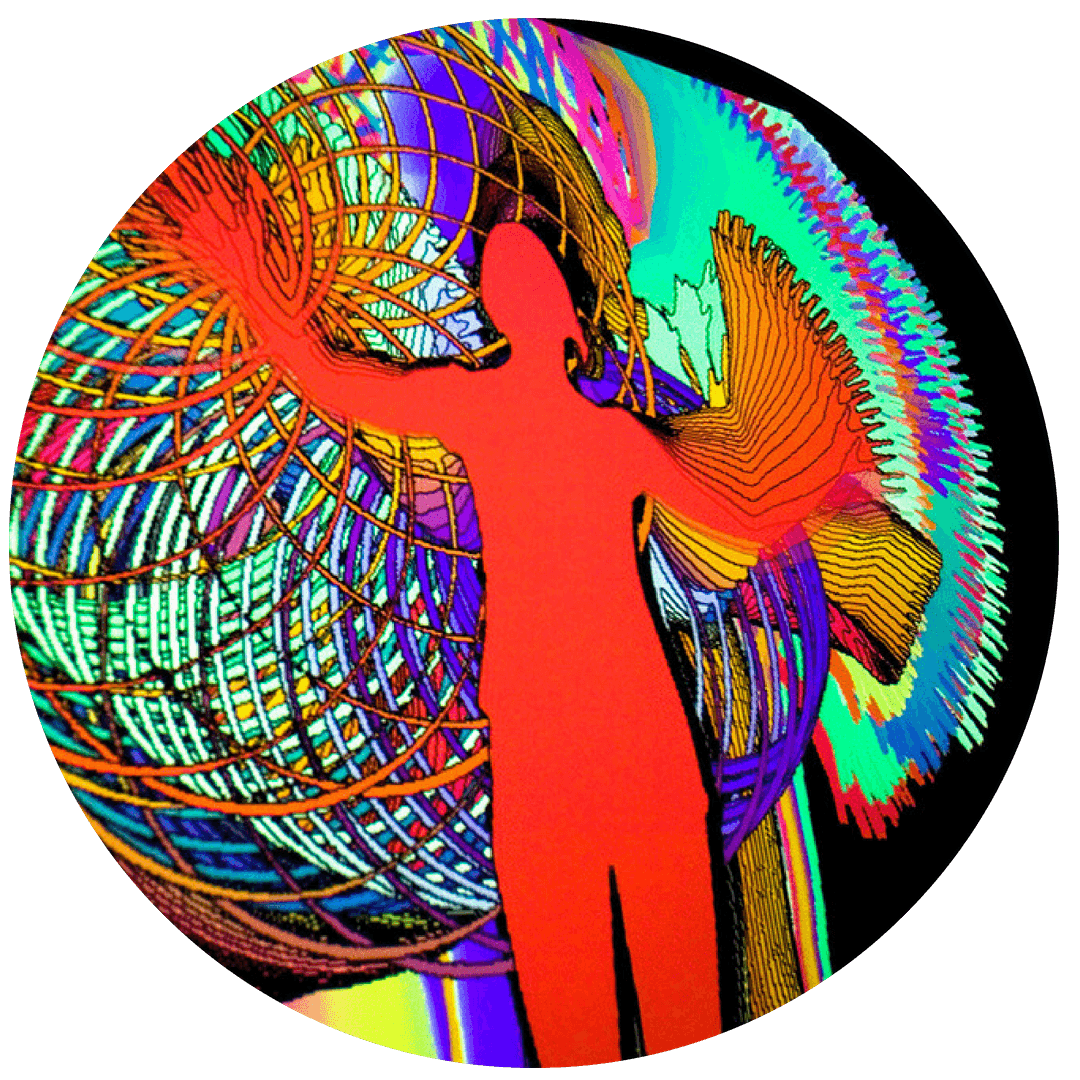 Recollections
Recollections is a colorful, dazzling projection that allows visitors to create vivid, full-size, time-delayed images of themselves. Combining computer technology, a color camera, a large screen projector, and a special retro-reflective screen, artist/software designer Ed Tannenbaum has created an environment that allows the user to explore time and motion in beautiful colors. Over 256 colors can be displayed on the screen at one time as visitors move and become part of a dynamic work of art. Photo by Ron Cooper.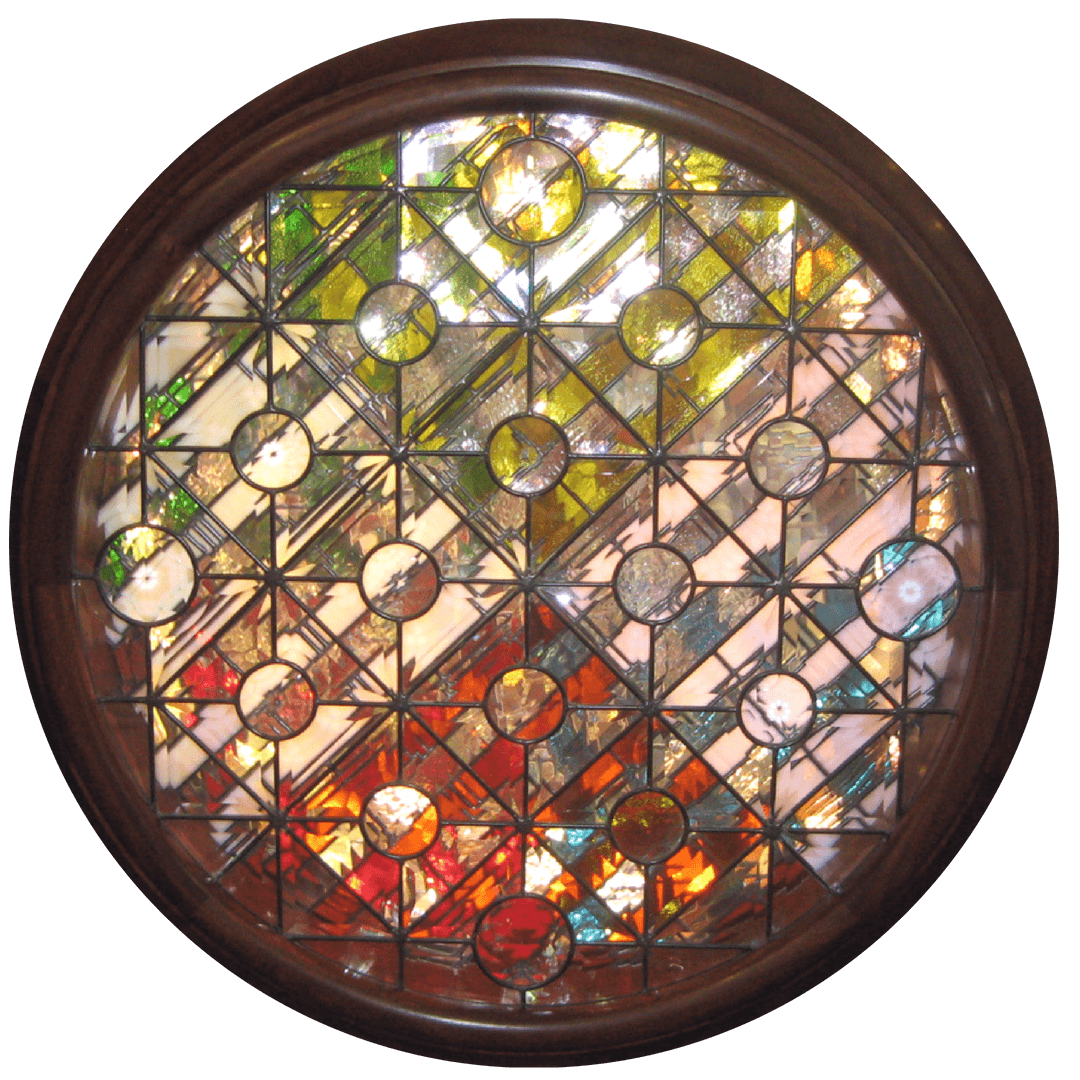 Eye Euphoria
Eye Euphoria, considered the first of its kind in the world, is an over-sized, dynamic stained glass kaleidoscope. Created by the late artist Donald Ferris of Woodland, Washington, Eye Euphoria took over 2500 hours to craft using authentic leaded glass and three window layers with adjustable spin and rotation speed. It is located in the entryway of the Gilbert House.  Eye Euphoria was donated by Virginia Metz, the sister of Ferris, in memory of her brother.  It is the family's wish that this piece of artwork be seen and enjoyed by individuals, especially children, which makes our children's museum the perfect place to display this masterpiece of stained glass.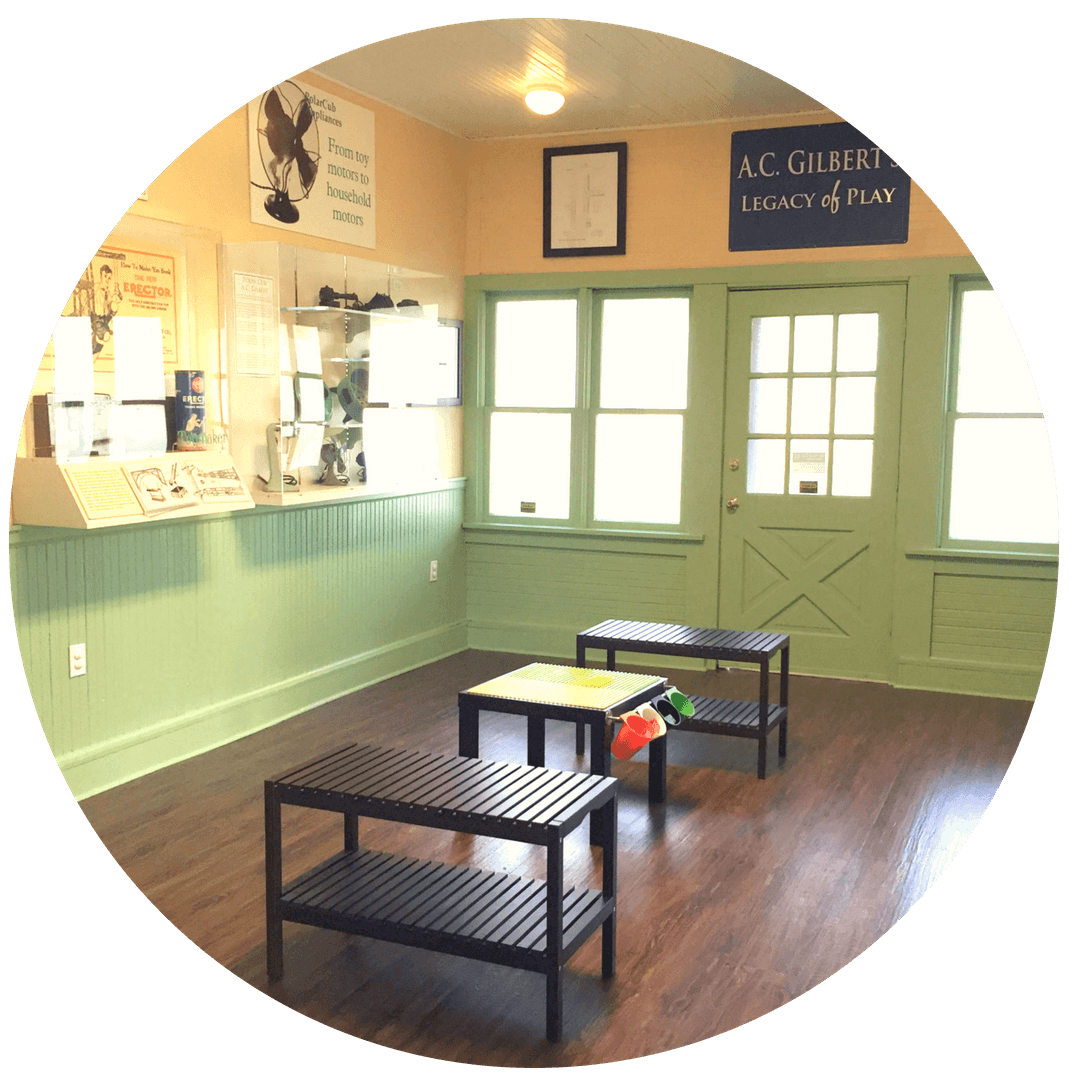 A.C. Gilbert's Legacy of Play
Discover the incredible life of our Museum's namesake, A.C. Gilbert. Learn about his many passions and inventions, and his impact on an entire generation. See original Erector Sets, magic kits, and more on display.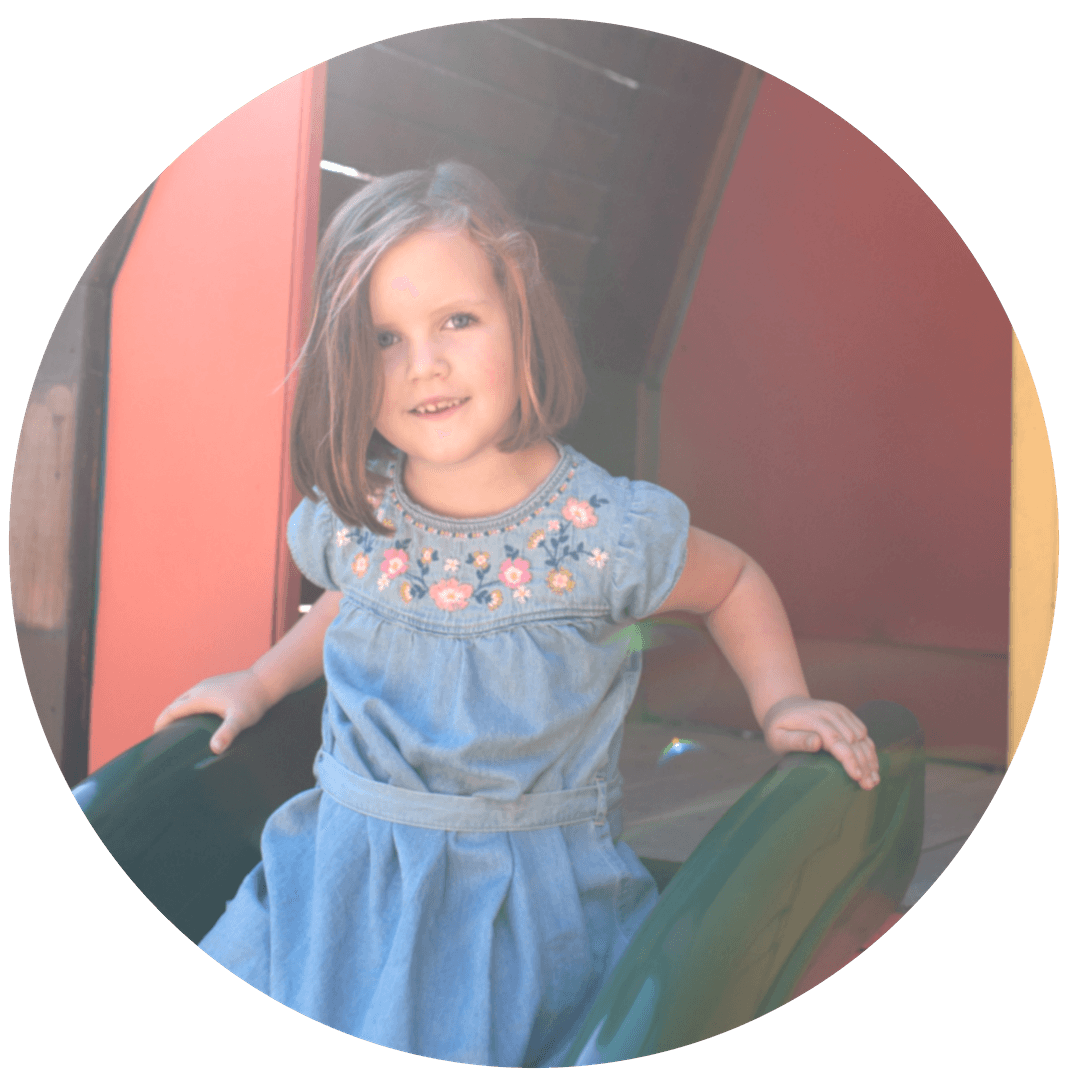 "A.C.'s Backyard"

– completed June 6, 1998

The largest community-built project in Salem's history resulted in the finest outdoor children's discovery center in the Northwest. It took 19 days, over 6,000 volunteers, 20 miles of lumber, 2 tons of nails, and unending community support to create the masterpiece of A.C.'s Backyard. Climb the world's largest erector set tower, play marimbas in the musical ensemble deck, explore the inside of the Earth's Core, or become the captain of a paddle wheeler. These are just a few of the fantastic adventures you will have in our Outdoor Discovery Area.
Erector Set Tower
The most famous and popular of A.C. Gilbert's inventions was the Erector Set, introduced in 1913. The Erector Set was not only used by children to build toys, but also used by architects and engineers to build models of real structures and machines. In A.C.'s Backyard, you can climb inside our playful Erector Set creation, the Giant Erector Set Tower. At 52 feet, the Tower is the largest of its kind in the world. Two giant slides, including one that is two stories high, and a maze complete the tower.
American Flyer Train
A.C. Gilbert made American Flyer Trains famous. Under his guidance, they became the most popular toy trains ever made. Climb aboard our American Flyer Train. Imagine hearing the engine chug & the whistle blow.
City of Salem Paddle Wheeler
The roads in the late 1800s in Oregon were not efficient. Various wagon trails could be found all over Oregon, but none could move people and goods as easily as the Willamette River that served as the main route to transport goods and people into and out of the Willamette Valley. Paddle wheelers were one form of transportation used on the river for passenger travel. The paddle wheeler here is a model of the City of Salem, a beautiful ship that once served the people of Salem.
Mammoth Dig
Imagine a giant mammoth crossing A.C.'s Backyard 20,000 years ago and settling down in a sand pit. Now, eons later, you can dig this prehistoric mammoth's bones in our Mammoth Dig. With a little exploration, you can also uncover many other prehistoric creatures.
Paleontology Deck
Study the history of life on earth! Learn about different types of fossils and how they are made. Then, using what you've learned, examine different dinosaur bone structures and match them with dinosaurs found in the Dino Dig.
Global Village
Take a walk through the global village as you visit homes of people from around the world. Climb through the mud and sapling walls of a traditional Aboriginal hut, or imagine that you are in an adobe pueblo. Endless opportunities for make-believe abound in this tiny village of global dimensions.
Earth's Core
Learn all about the Earth's inner core, outer core, and mantle while playing! Climb and crawl inside and learn important facts and information about our very own planet.
Discovery Garden
Wander through the raised beds and pathways of a quiet corner of A.C.'s Backyard, the Discovery Garden. The garden is maintained by the hands and hearts of our volunteers.
Hopscotch Amphitheater
When not filled with live demonstrations and activities, the amphitheater is a great spot to enjoy a picnic lunch and play a game or two of hopscotch.