Main Street



Explore big ideas for our littlest citizens on the smallest Main Street in town!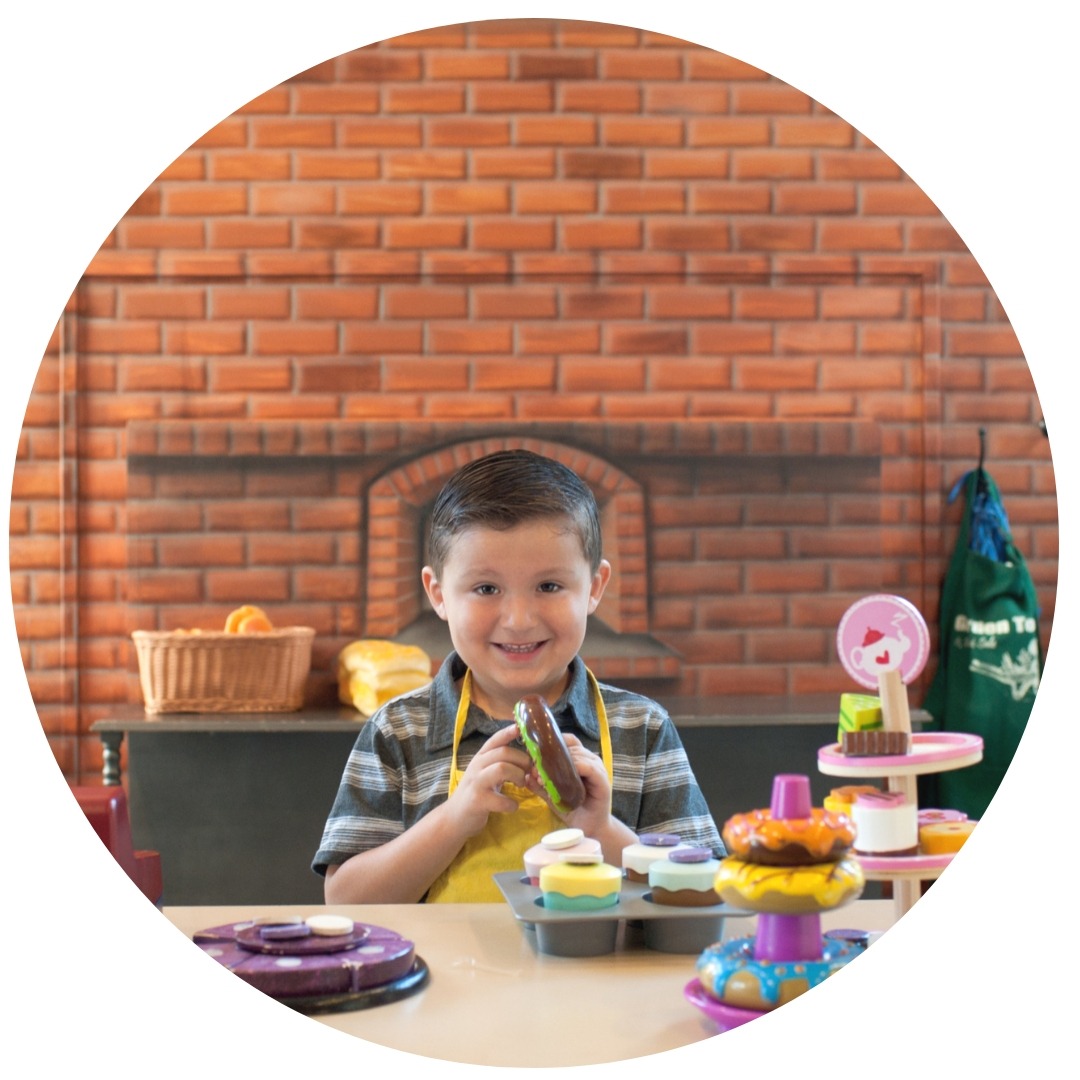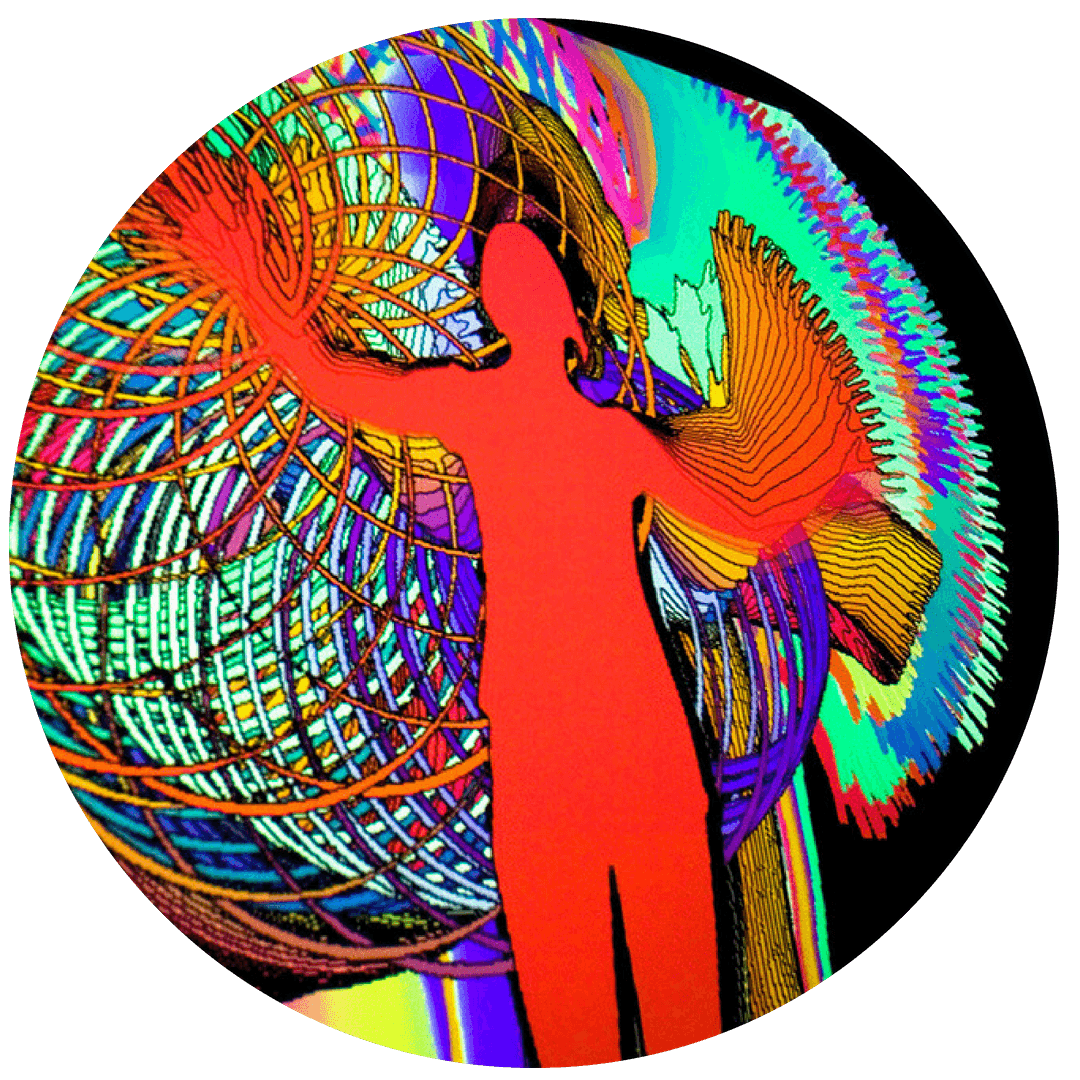 Recollections
Create vivid, larger than life colored motion images set to music using your body and props in this dazzling projection exhibit.
Salem Station

Explore, navigate, and construct as you discover different modes of transportation.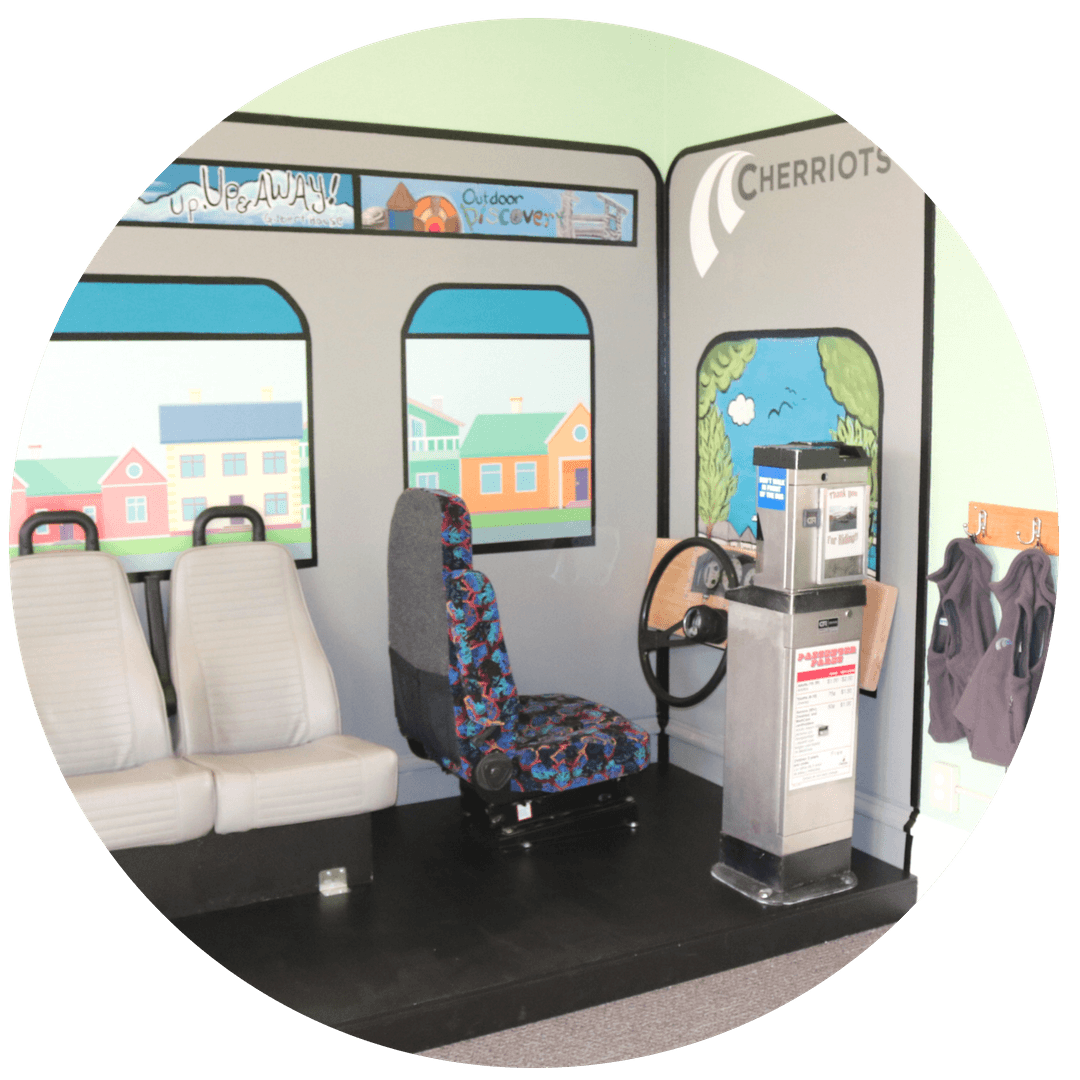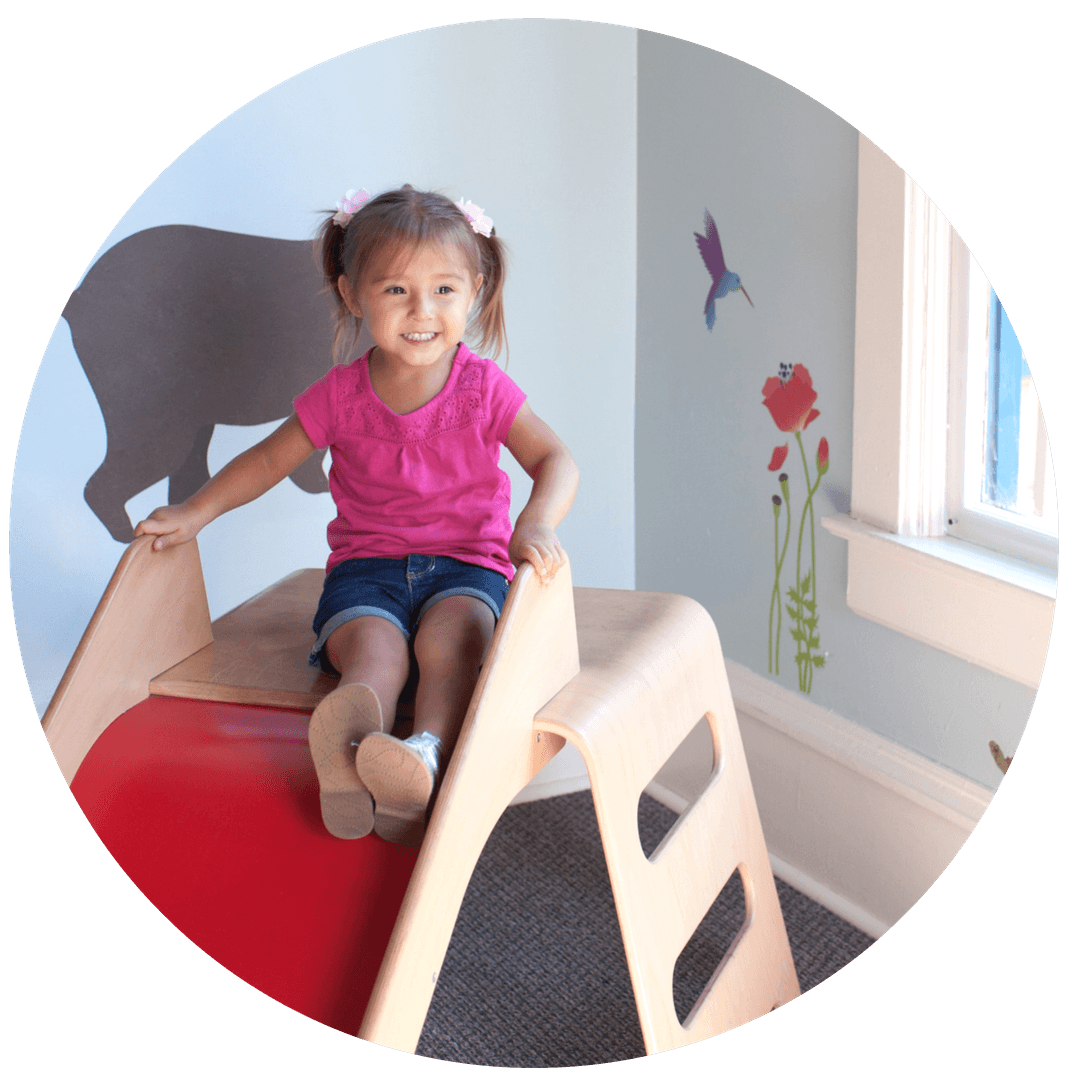 Forest Friends Toddler Room

Join in learning with our littlest ones in this room designed for infants and toddlers to play with their caregivers.
Eye Euphoria
Watch as this oversized kaleidoscope, the first of its kind in the world, fills the lobby of Gilbert House with color.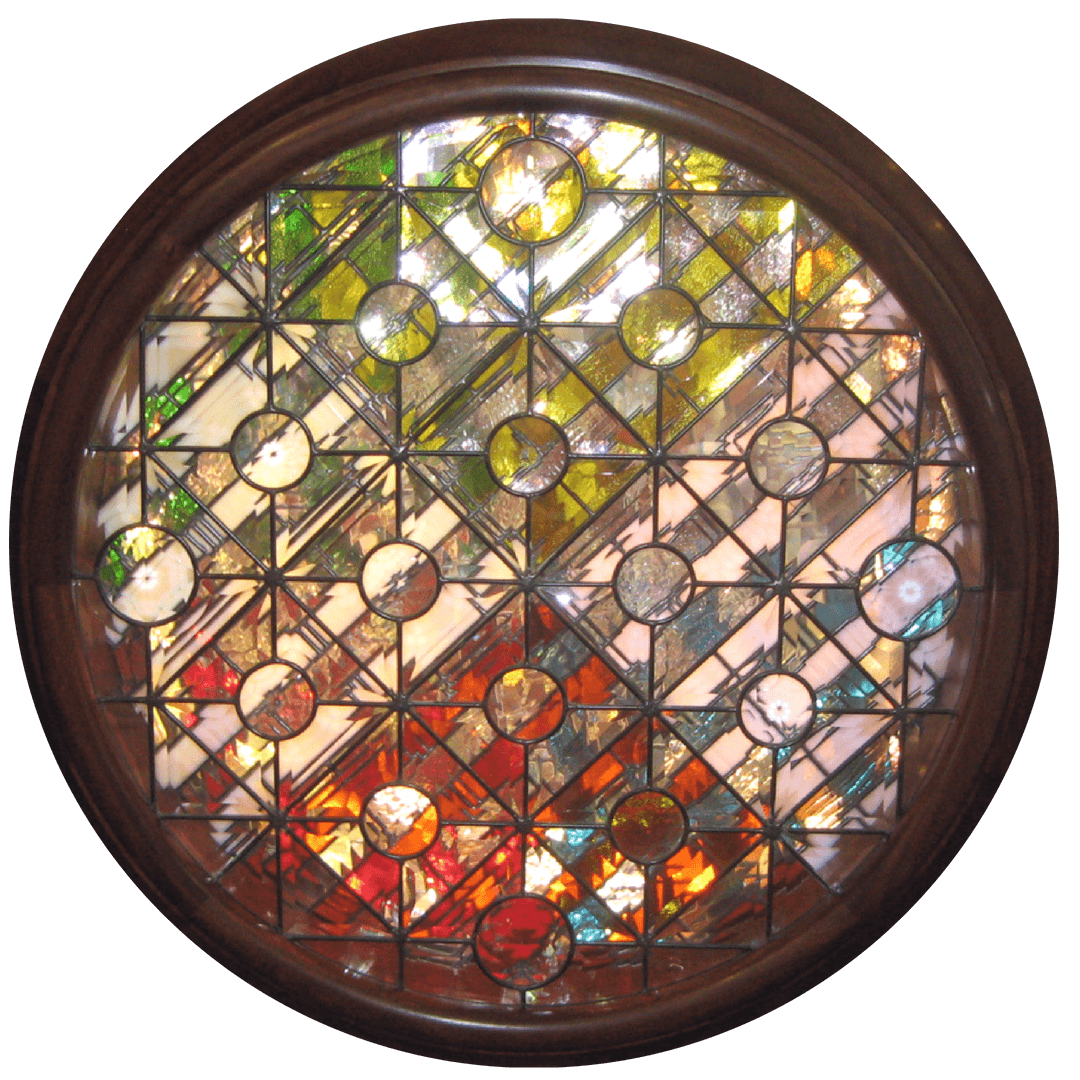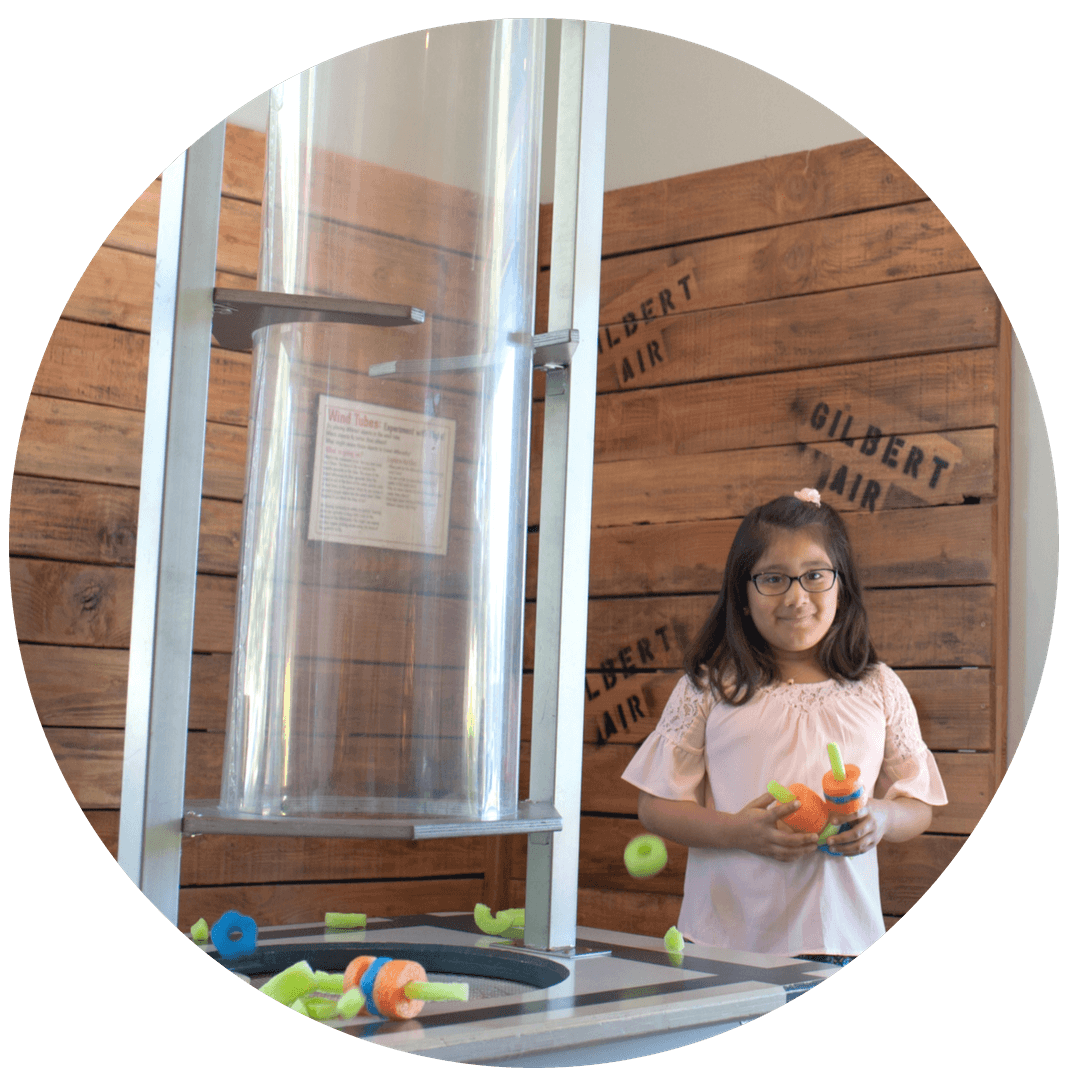 Up, Up and Away
Take off in this aviation themed room filled with hands-on learning about aerodynamics!
Farm to Table



Plant and harvest your own crops, count your eggs, milk the Gilbert House cow, and serve up a farm fresh meal!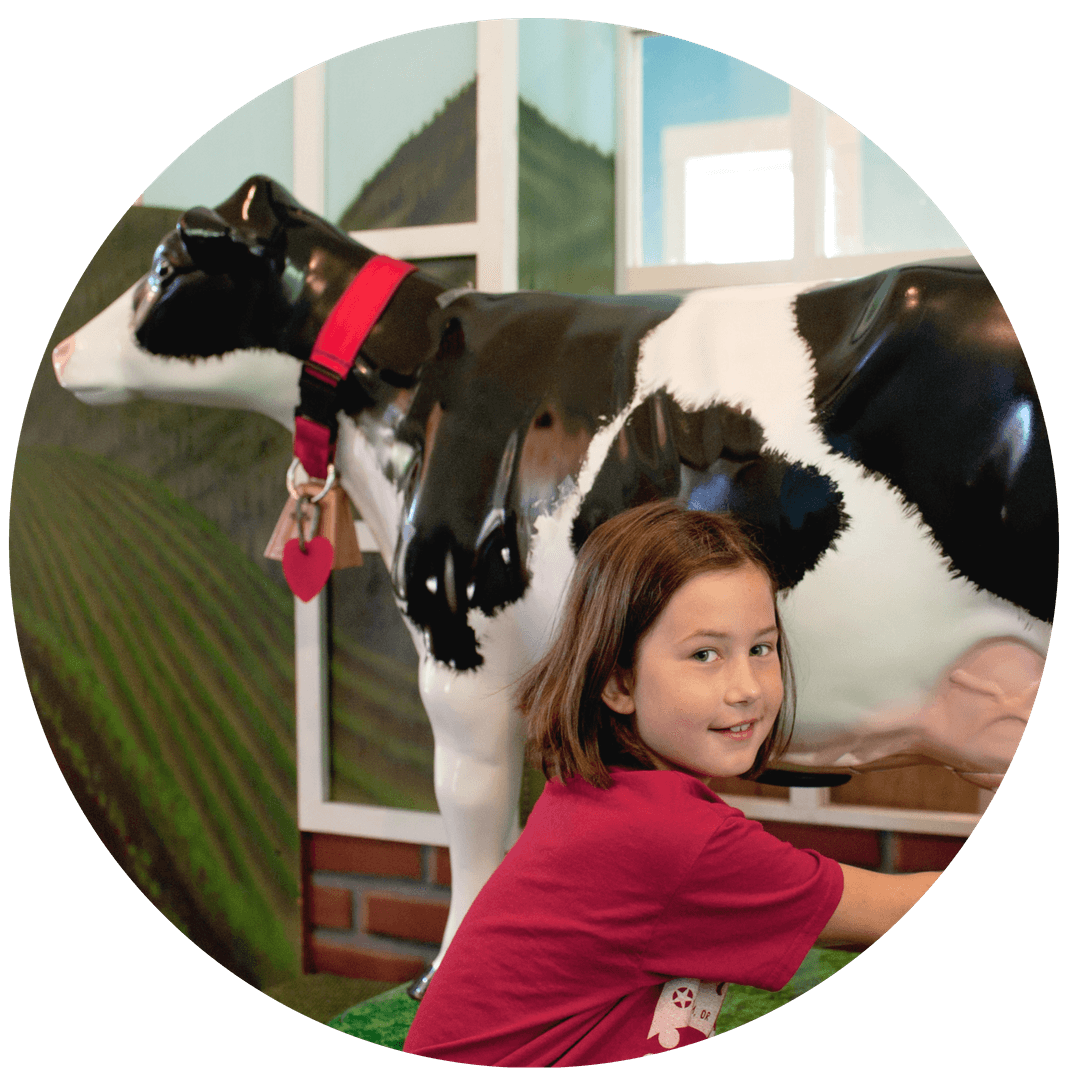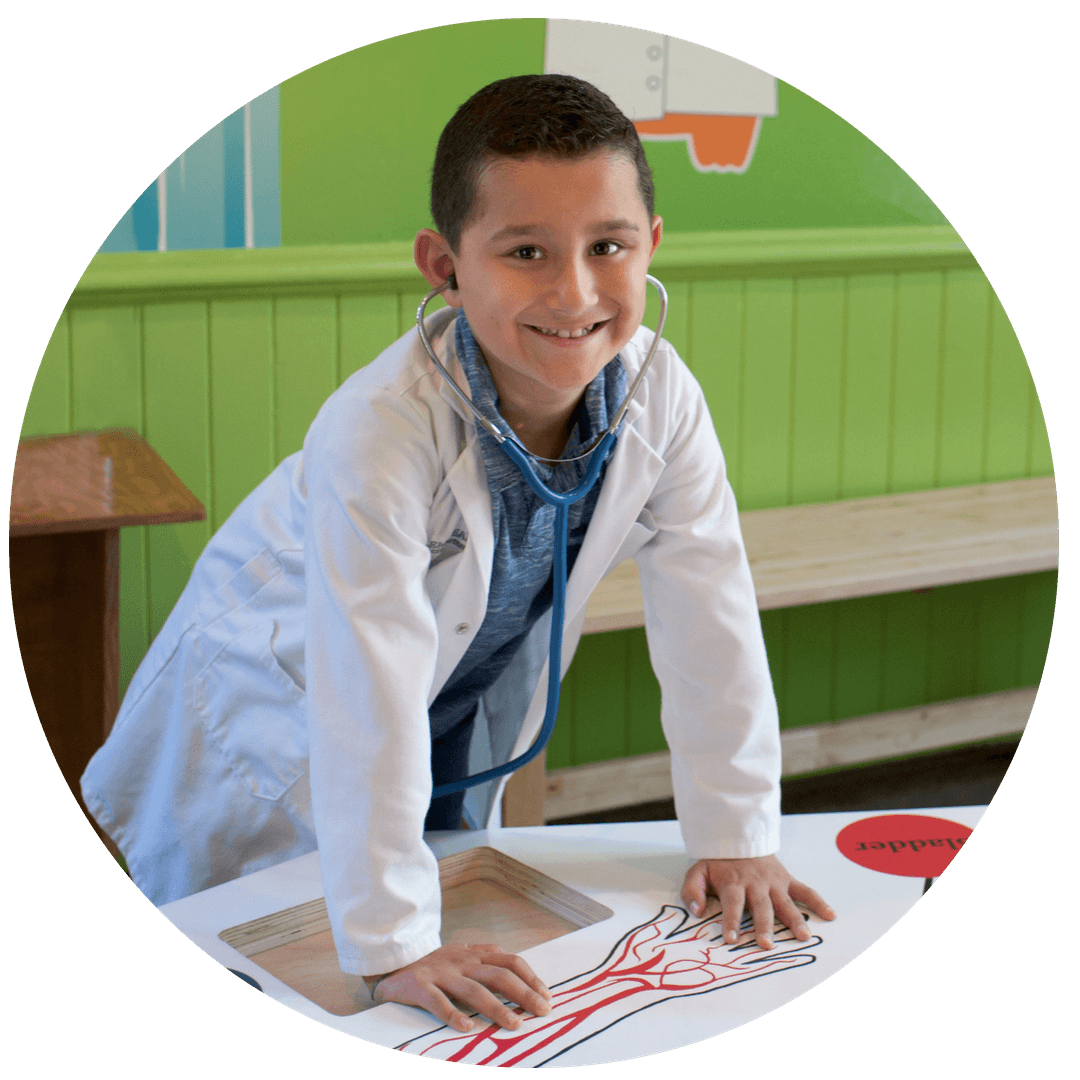 All About Me



Suit up in your lab coat and stethoscope! Learn about the human body through interactive role play while tending babies and analyzing X-rays.
Lights! Camera! Action!
Explore green-screen technology as you act or perform in a variety of digital environments!.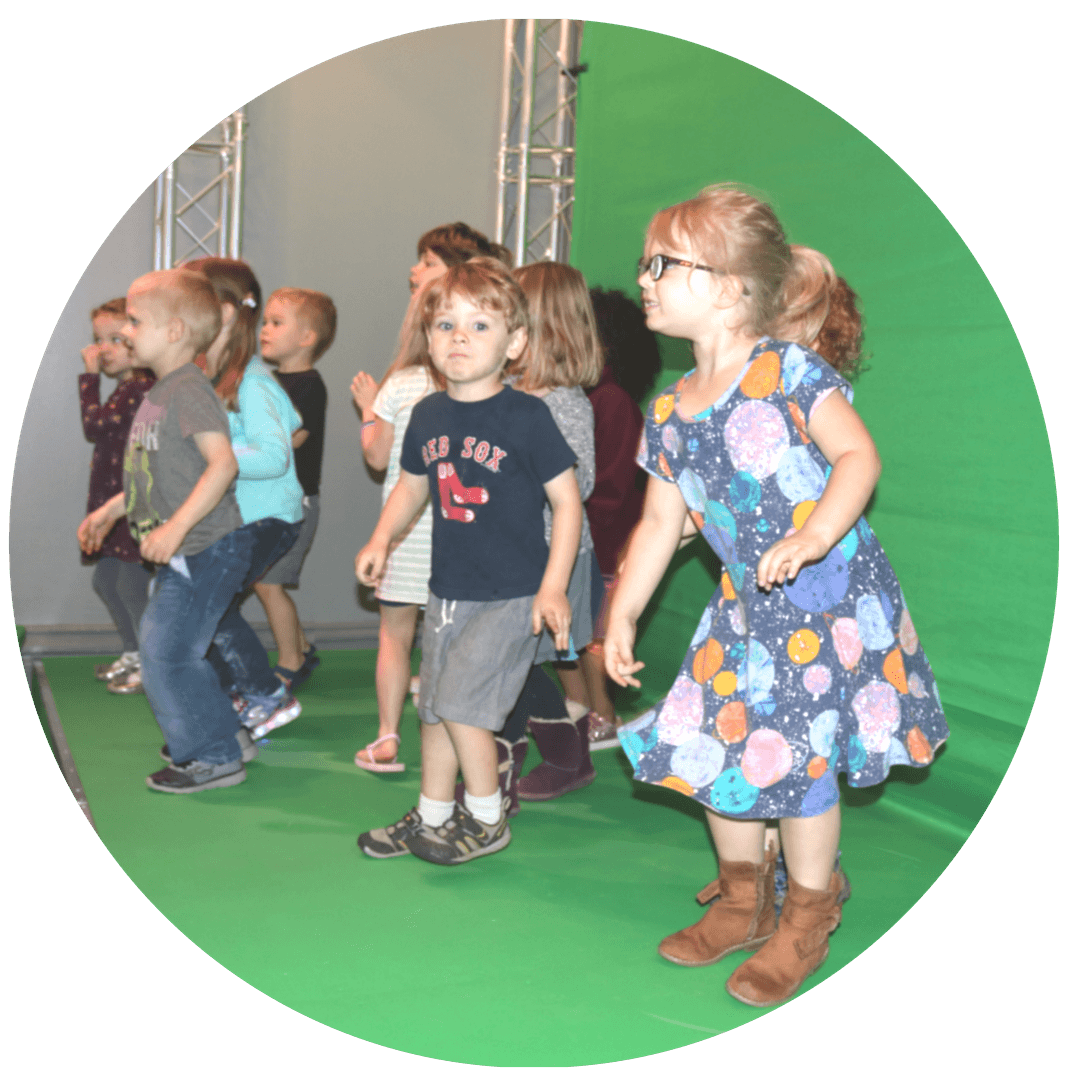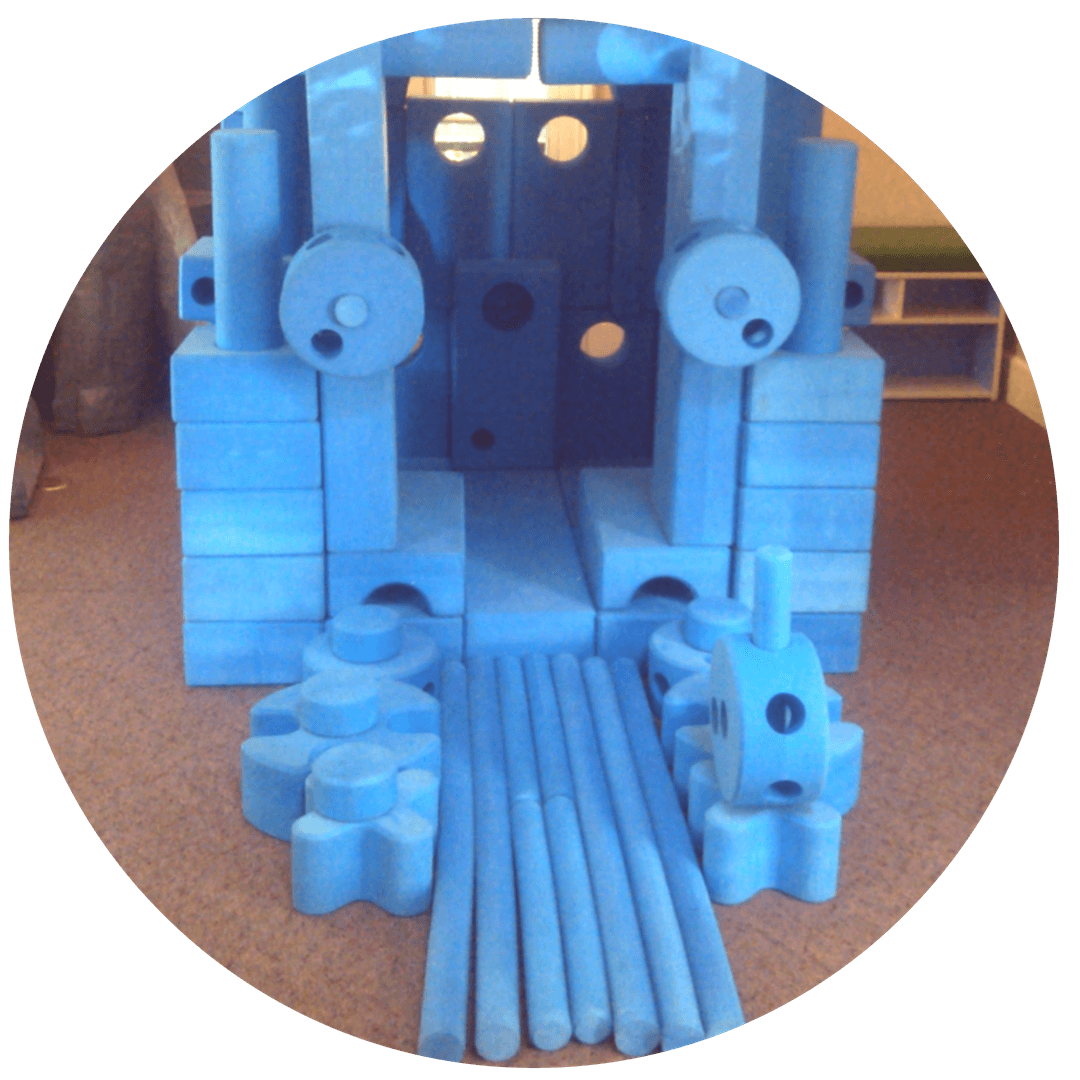 Grandma's Clubhouse
Use your imagination to create the structure of your dreams with our life-sized blue blocks!
Vet Clinic
Tend to the animals in need of healing in your very own vet clinic!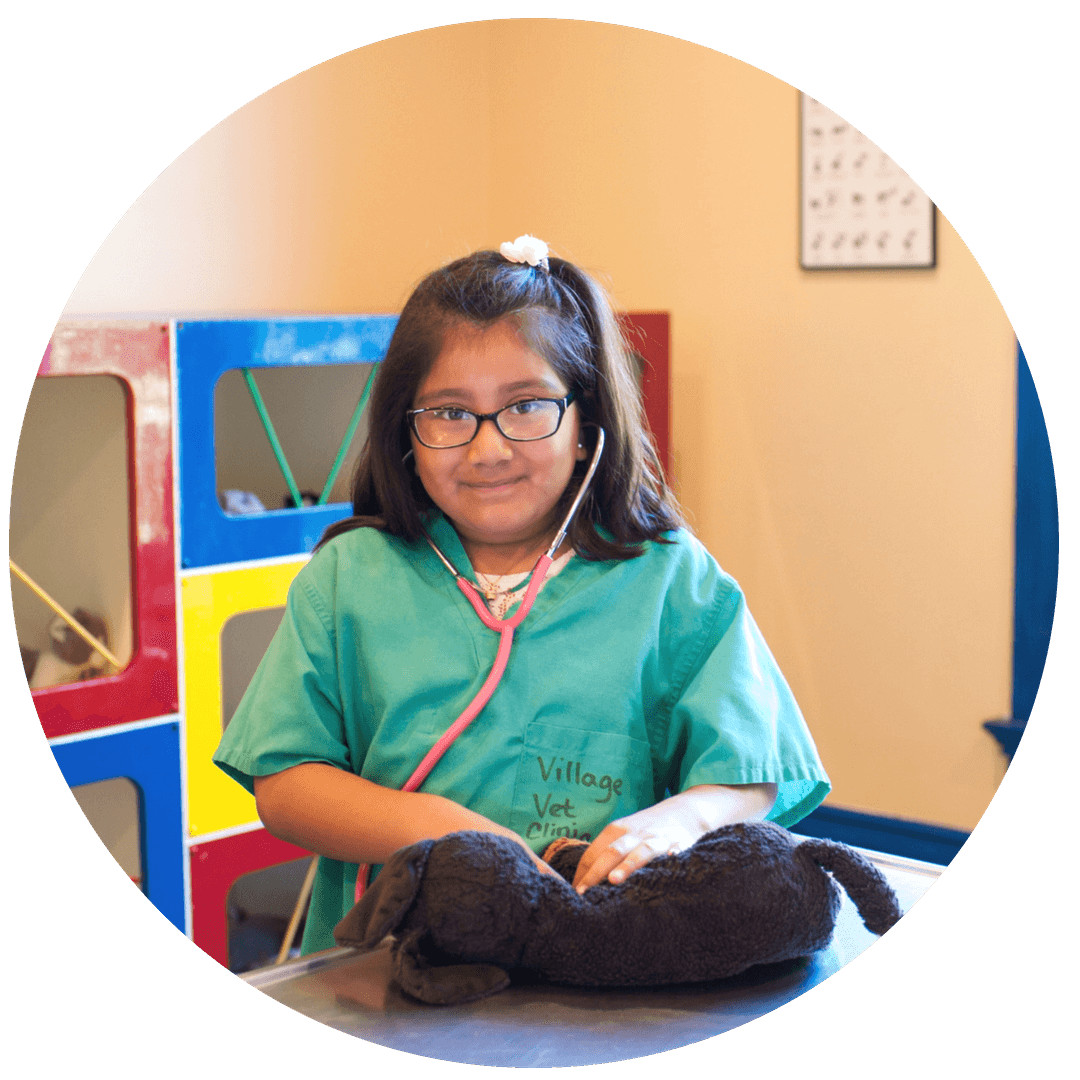 U.S.S. Gilbert



Explore the depths of the ocean in the U.S.S. Gilbert. ...
Tinker Tracks
Build tracks on the metal walls, learn about gravity and motion, and tinker with your tracks to see how things change.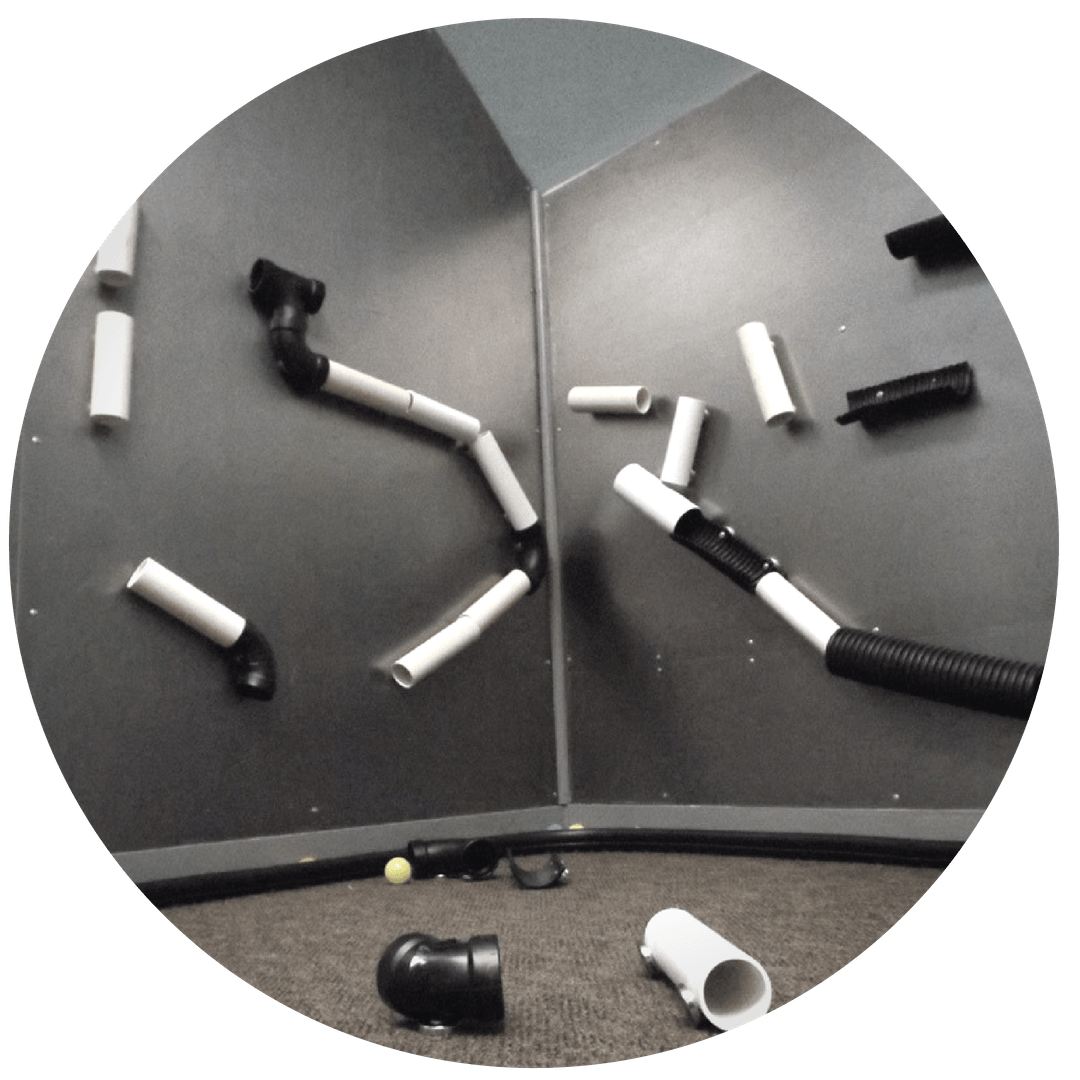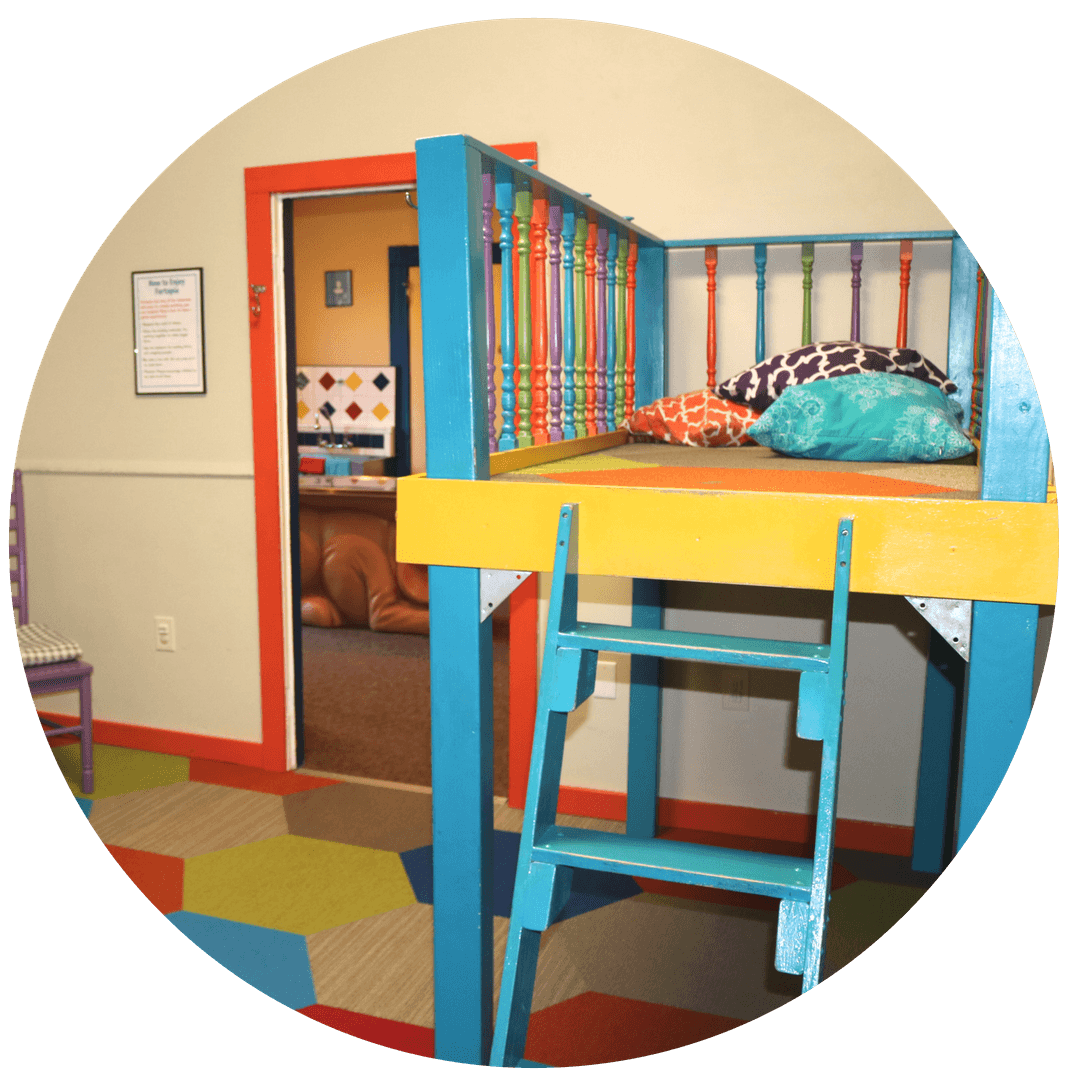 Fortopia
Build a world of your own imagination in a room made for creativity! Children create cozy hideaways with fort building materials.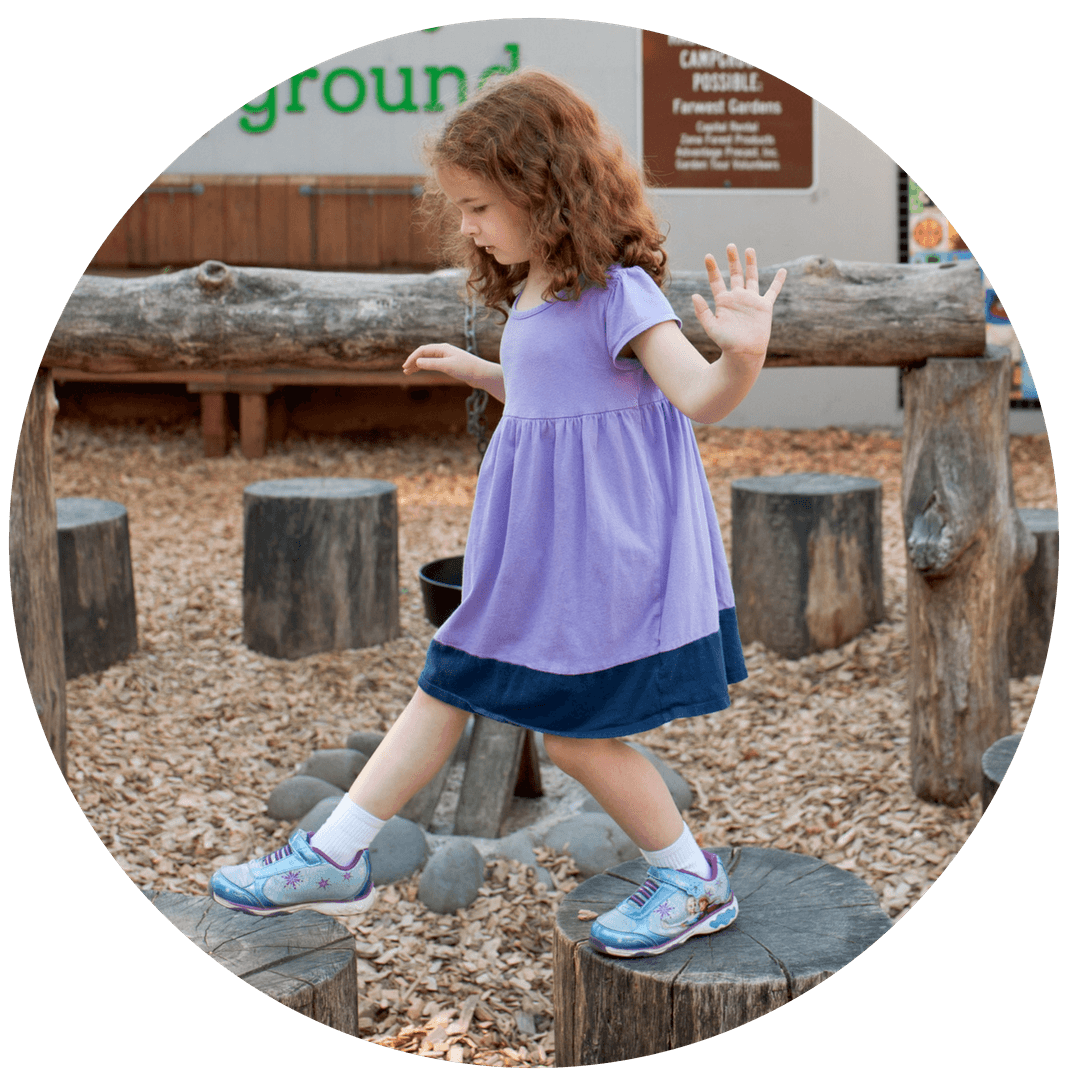 Discovery Campground
Discovery Campground is an adventure playground for kids, a natural playscape that could blend right into a forest! Kids will develop gross motor skills and self-awareness through climbing, jumping, and balancing. There are logs to cross, stumps to hop, rocks to climb, and tunnels to explore. In Discovery Campground, there are endless opportunities for imaginative and active play. Kids develop their creativity and imagination, becoming a variety of woodland creatures, from birds to bears. Risky play challenges kids both mentally and physically and gives them confidence in their growing abilities. Farwest Gardens, Capital Rental, Zena Forest Products, and Advantage Precast, Inc, donated labor and materials.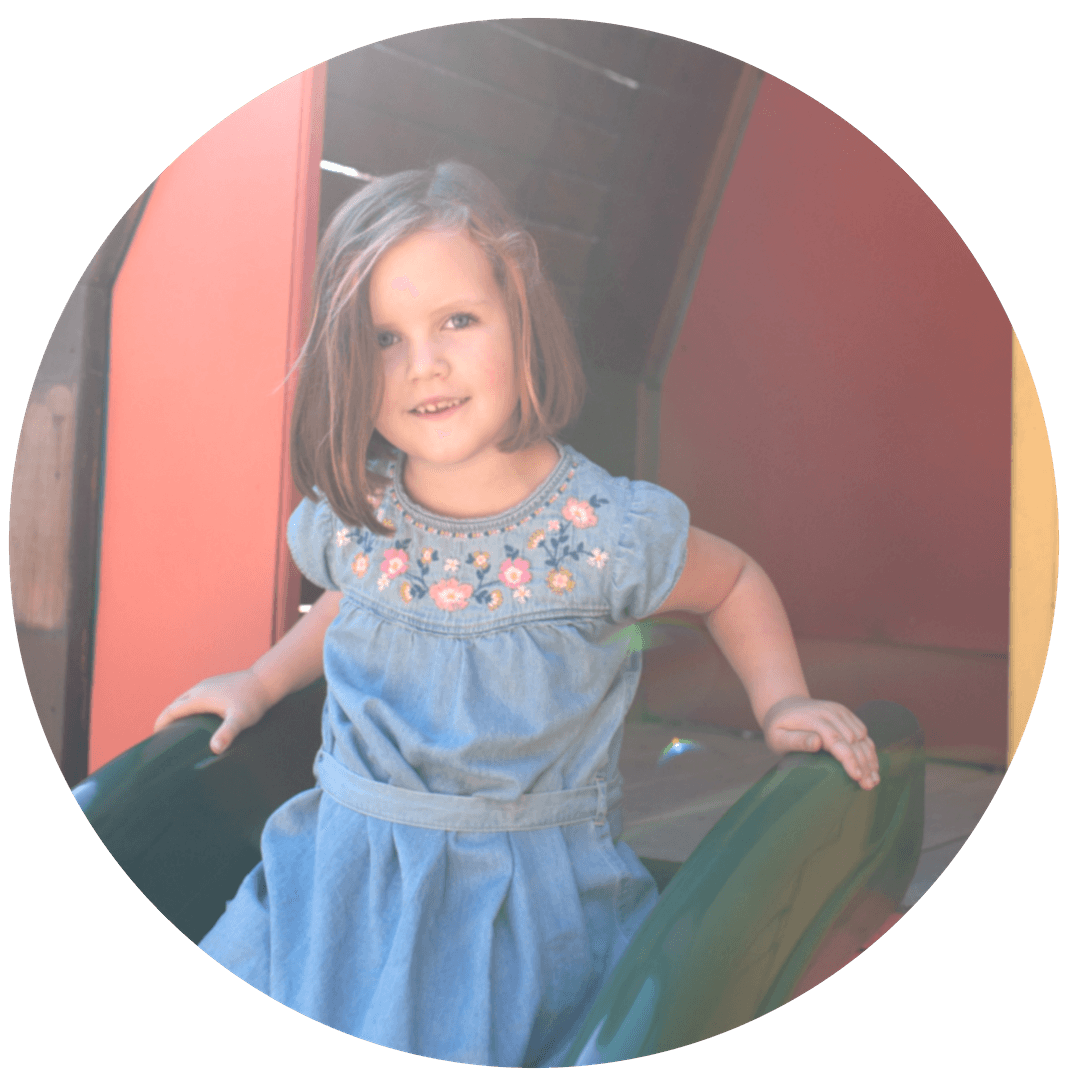 Outdoor Discovery Area
Climb the world's largest erector set tower, play marimbas in the musical ensemble deck, explore the inside of the Earth's Core, or become the captain of a paddle wheeler. These are just a few of the fantastic adventures you will have in our Outdoor Discovery Area.
Erector Set Tower
The most famous and popular of A.C. Gilbert's inventions was the Erector Set, introduced in 1913. The Erector Set was not only used by children to build toys, but also used by architects and engineers to build models of real structures and machines. In A.C.'s Backyard, you can climb inside our playful Erector Set creation, the Giant Erector Set Tower. At 52 feet, the Tower is the largest of its kind in the world. Two giant slides, including one that is two stories high, and a maze complete the tower.