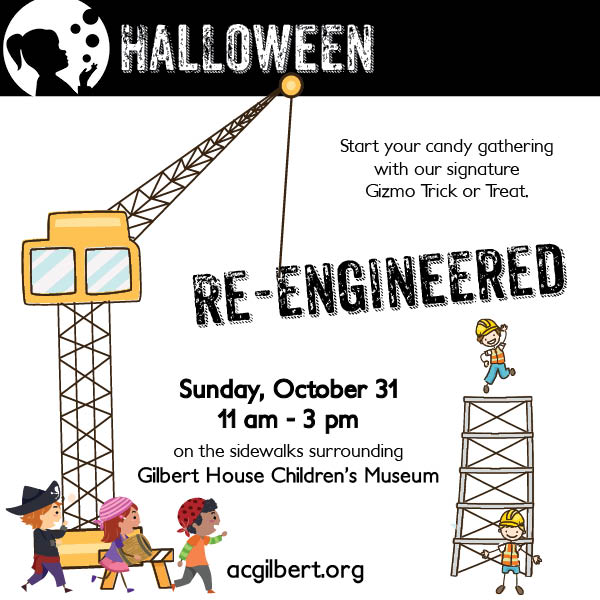 Halloween Re-Engineered
Sunday, October 31 | 11am - 3pm
Join us for our second annual gizmo and gadget trick-or-treat event.  We have a great team of community partners who are engineering fun candy delivery systems to use a catapult, zip line, trebuchet, marble track and more to get treats into your trick-or-treat bags.  Reserve your entry time by clicking on one of the links below.
$5/per child (includes Trick-or-Treat, entry in photo costume contest, and BOGO to return for a play date)