Coming up at Gilbert House Children's Museum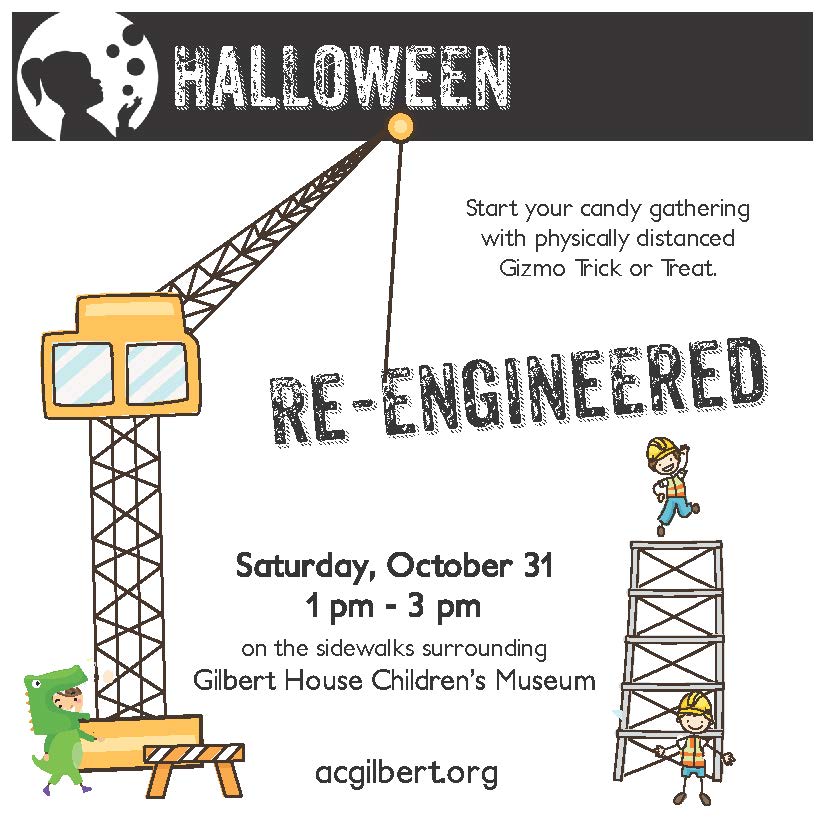 Gizmo Trick-or-Treat
October 31, 2020   1pm-3pm
Working with some of our local business partners, we are constructing safe and physically distanced candy delivery systems to help you start your Halloween fun. Put on your costumes and join the fun on the sidewalks around Gilbert House Children's Museum as candy is delivered to you by catapult, a ghost zipline, a candy pipeline and more.
Visual Scavenger Hunt
Throughout the month of October
Visit Salem Riverfront Park and take a stroll along the North and West sides of Gilbert House Children's Museum and see if you can spot the characters hidden in our windows. Once you have found them all, bring your completed checklist to the Parrish House (the green house facing Water St.) and ring the doorbell to receive a special treat. (Checklists may be turned in Monday-Friday, 9am to 4pm) Visual Scavenger Hunt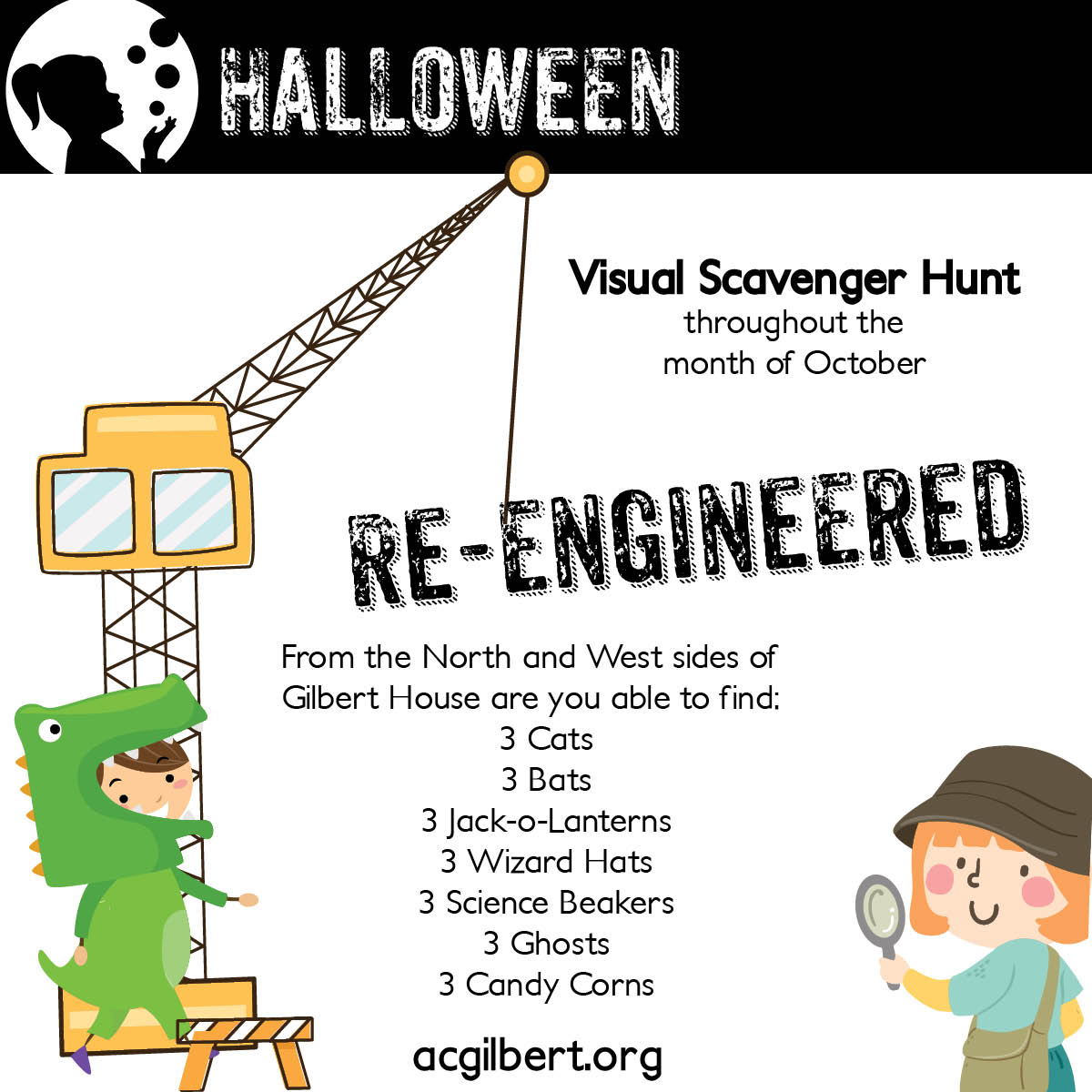 Virtual DIY Table Centerpiece Contest
How will you decorate your table for Thanksgiving? We want to see what creative centerpieces you can come up with at home! Share your photos with us and be entered into our first ever Virtual DIY Table Centerpiece Contest.
Send a photo of your child with their centerpiece to promotions@acgilbert.org by 4pm on Friday, November 20, 2020
Winners will be posted on social media on November 24, 2020. Prizes may be collected at the museum before December 10, 2020
Visual Scavenger Hunt
Throughout the month of November
Visit Salem Riverfront Park and take a stroll along the North and West sides of Gilbert House Children's Museum and see if you can spot the characters hidden in our windows. Once you have found them all, bring your completed checklist to the Parrish House (the green house facing Water St.) and ring the doorbell to receive a special treat. (Checklists may be turned in Monday-Friday, 9am to 4pm) Visual Scavenger Hunt