Here's What's Happening at Gilbert House Children's Museum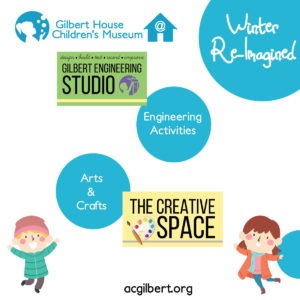 Gilbert House at Home Member Emails
Beginning the third Saturday in January, members will receive an email full of activities that include our regularly scheduled Gilbert Engineering Studio and Creative Space programming.
Activities will be updated each month, so be sure to check your email on the third Saturday of each month for your Gilbert House at Home Member Update.
Storybook Lane
Throughout the month of January
Visit Salem Riverfront Park and take a stroll along the West side of Gilbert House Children's Museum and enjoy reading The True Story of the Three Little Pigs as you enjoy your walk. Be sure to print our your activity sheet and complete the information and drop it off in the Parrish House (Green House) mailbox to receive your special treat.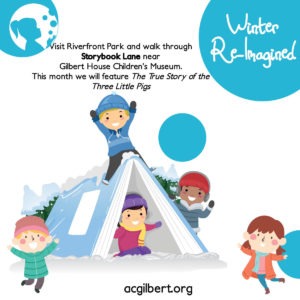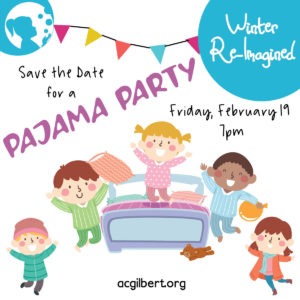 Get ready to dance, craft and play at our virtual Pajama Party. This event is FREE, but in order to join in the fun you must pre-register by noon on February 19.