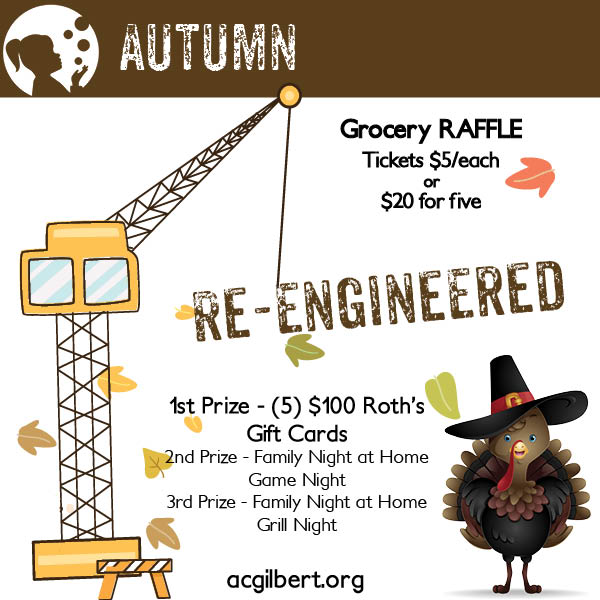 CONGRATULATONS to our winners!
1st Place - Larissa Sozier
2nd Place - Toni Skelton
3rd Place - Sean Rinault
Grocery Raffle
Purchase tickets for your chance to win a $500 worth of groceries from Roth's Fresh Markets by November 16, 2021.  Drawing will be held on November 18, 2021 and winners will be notified by email and through social media.  All prizes must be claimed by November 23, 2021. Groceries may be purchased at anytime throughout the year.
2nd place prize is a Family Night at Home Game Night. This wonderful selection of board and card games is provided by the Gilbert House Children's Museum Board of Directors.
3rd place is a Family Night at Home Grill Night. This wonderful packages includes a gift certificate from Fitt's Seafood along with all of the seasonings and tools you will need for a perfect grill-side gathering.