At Gilbert House Children's Museum we understand the educational value of play!
"Play is our brain's favorite way of learning." ~ Diane Ackerman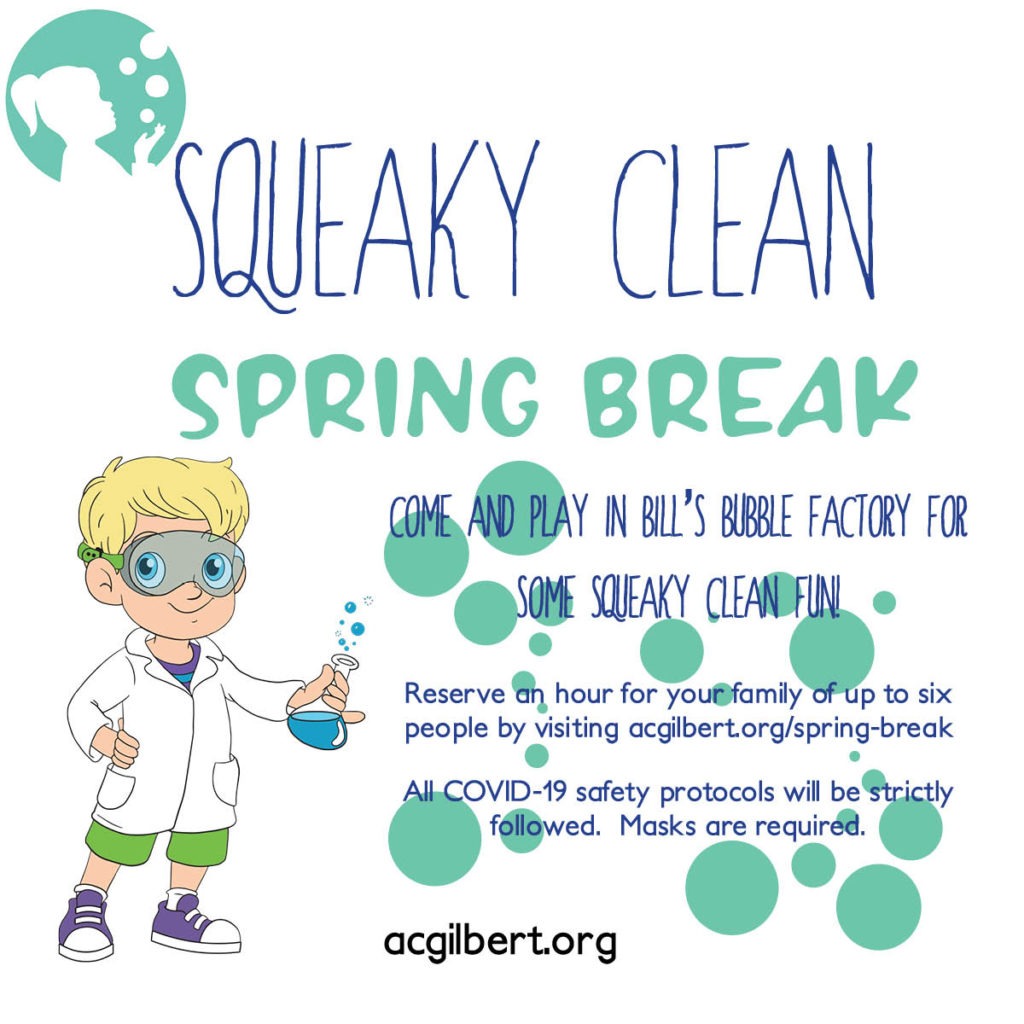 Join us for a Squeaky Clean Spring Break
Have some good, clean, soapy fun during our Squeaky Clean Spring Break. Reserve time during Spring Break for your family of up to six people (children and adults) to play in the all-new Bill's Bubble Factory! Reservations must be made in advance and all COVID-19 safety protocols will be strictly enforced.  A little bit of soap and a WHOLE LOT of FUN!
Get Up and Get Moving with our Movement Video Series
Play and movement gives kids a chance to reduce stress throughout the day. Short periods of active movement throughout the day helps to activate the brain and improve cognitive function.
As adults, when we are feeling like a task is too daunting we often get up and stretch or take a short walk. It is the same for our kids. Teacher Valerie, a trained dancer and choreographer, has put together these movement videos to help get your kids up and moving in manageable time segments. It's okay, you can go ahead and join them...after all, it's fun to get up and get moving.
.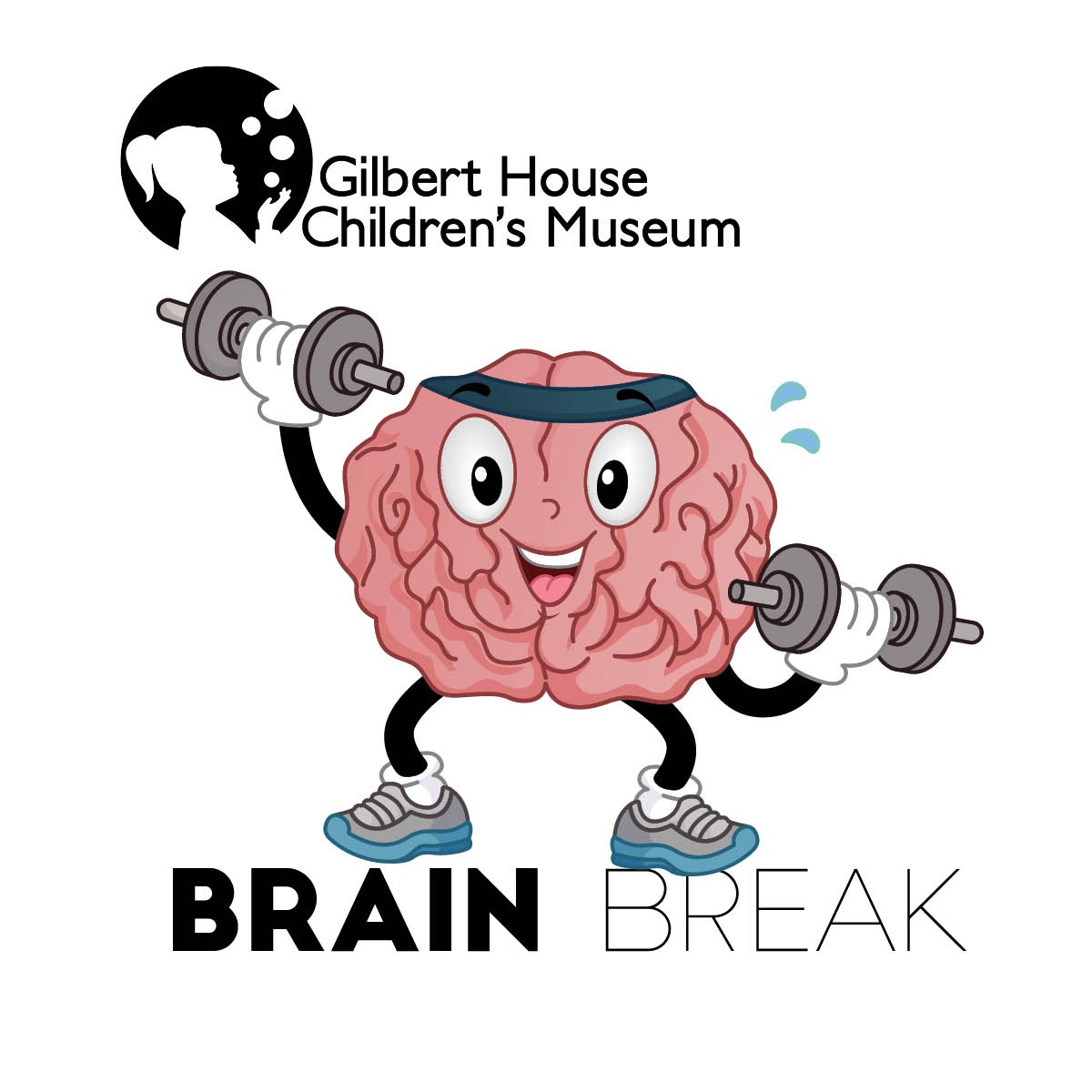 Don't let this rainy weather keep you from having fun. No need to go outside, we have put together this fun Scavenger Hunt of items from A-Z. These are items you should be able to find around your house or looking out your window, so you don't even need to worry about putting on your rain boots. Have fun and Happy Hunting.