Learn how you can double the impact of your donation, and claim a Cultural Tax Credit on your state taxes, through the
Cultural Trust
.

---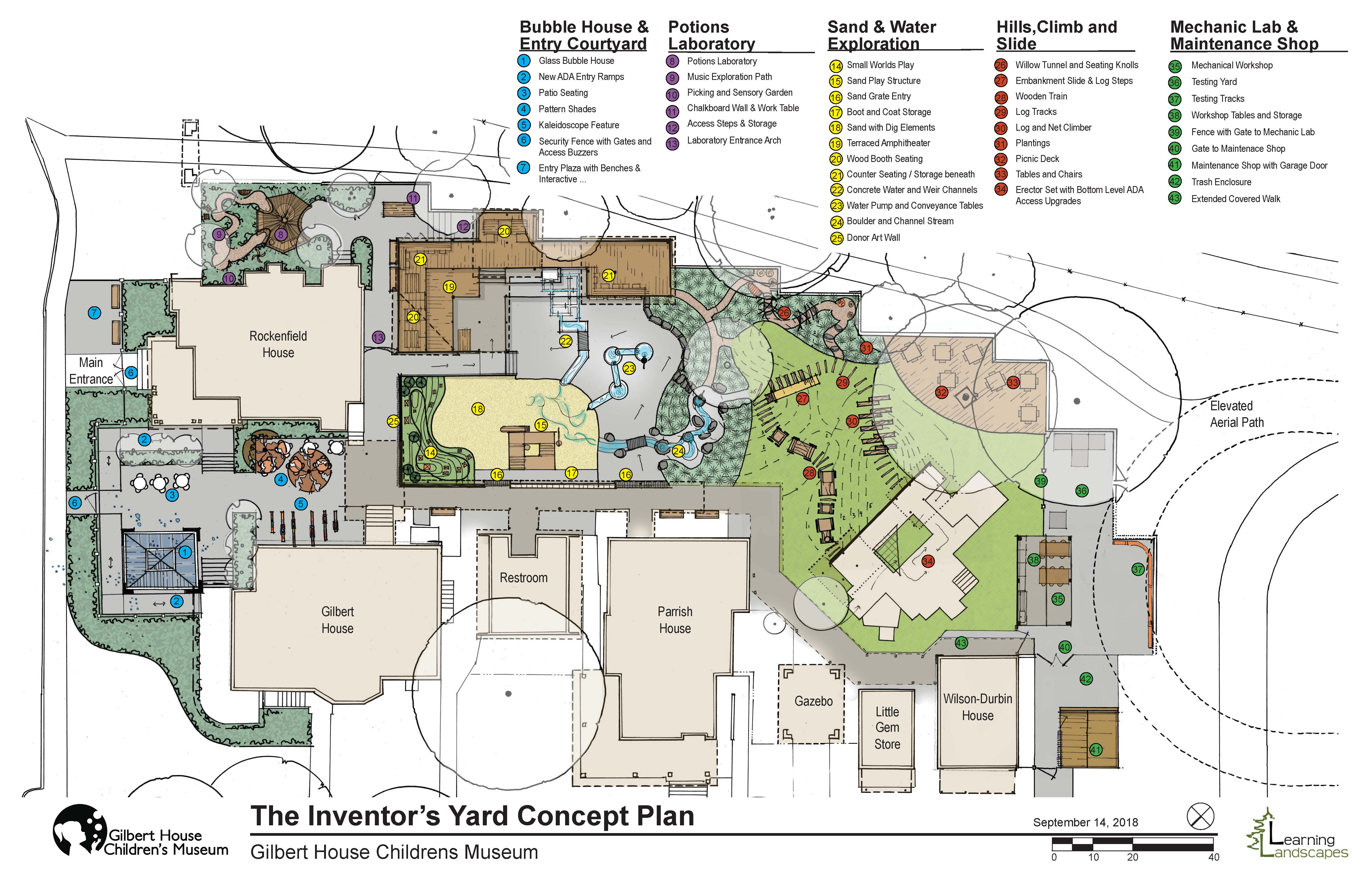 Drafted by Learning Landscapes, we hope you enjoy viewing The Inventor's Yard Concept Plan above.  To download or view in more detail, you may access the plan here.
Help us transform the Outdoor Discovery Area at Gilbert House Children's Museum into The Inventor's Yard with renovations that will make better use of the property, improve safety and accessibility, expand creative learning opportunities, introduce new types of play, and bring the bubbles back to Gilbert House with the addition of a glass bubble house. (Concept by RedBox, sketch rendered by David Abouaf)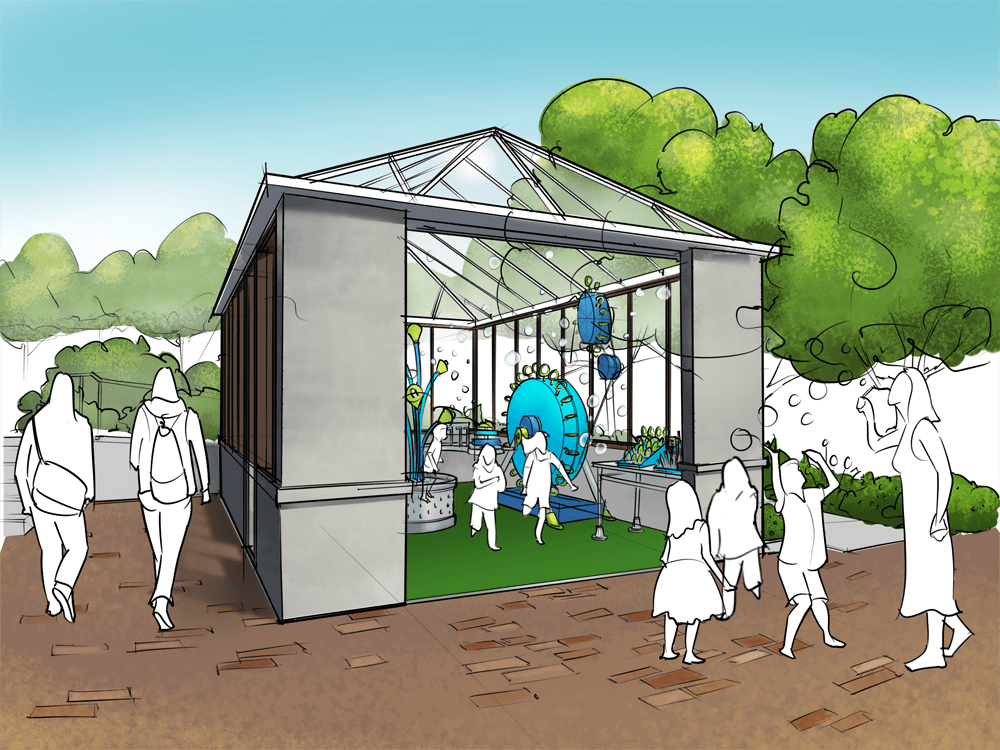 These ideas represent what Gilbert House Children's Museum could do if we meet our goals for the full project budget.  We are zoning the project into two phases, with Phase 1 expected to begin January 2020.  Phase 1 will include a new bubble exhibit constructed on the property, new ADA entry ramps, patio seating, a security fence with gates and access buzzers, and an entry plaza with benches.  Phase 1 will also include new play opportunities such as a music exploration path, sensory garden, and plant laboratory.
We expect much of the necessary funding to come from grants throughout the duration of the project.  At present, we have already raised commitments of $500,000 toward the build through sponsorship, major donors, etc.  These funds are allotted to different phases of the build.  We are relying on personal donors like you for $35,000 of the Phase 1 budget, to be raised by January 2020.  As you can see from the fundraising gauge below, your generosity has pushed us to 100%.  Thank you for your ongoing support.  We will soon set a fundraising goal for Phase 2, as we continue to assess our budget.  We are so excited to bring a bubble exhibit back to the Museum, along with amazing improvements for your children and our community.
If you are interested in business sponsorship (cash or in-kind) for this project, please contact our executive director, Alicia Bay, at executivedirector@acgilbert.org, or return this sponsorship packet with your information.  All donors will be recognized in signage on the donor wall, and sponsors receive additional marketing benefits.
Capital Campaign Fundraising Status: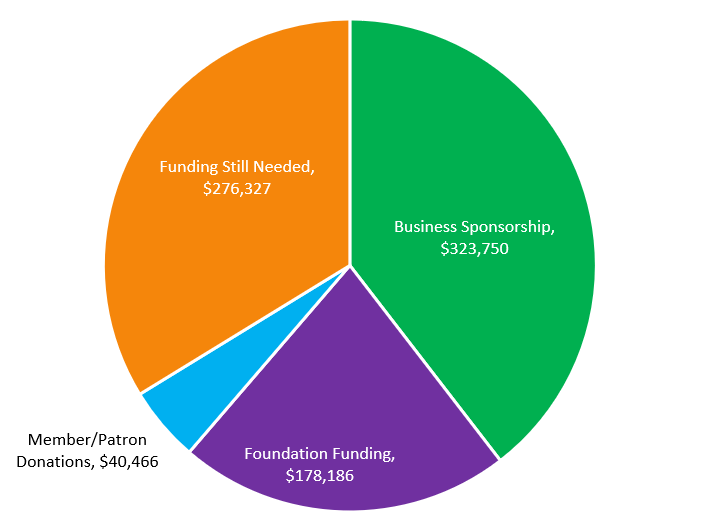 Fundraising Goal – Phase 1 (Members, Patrons):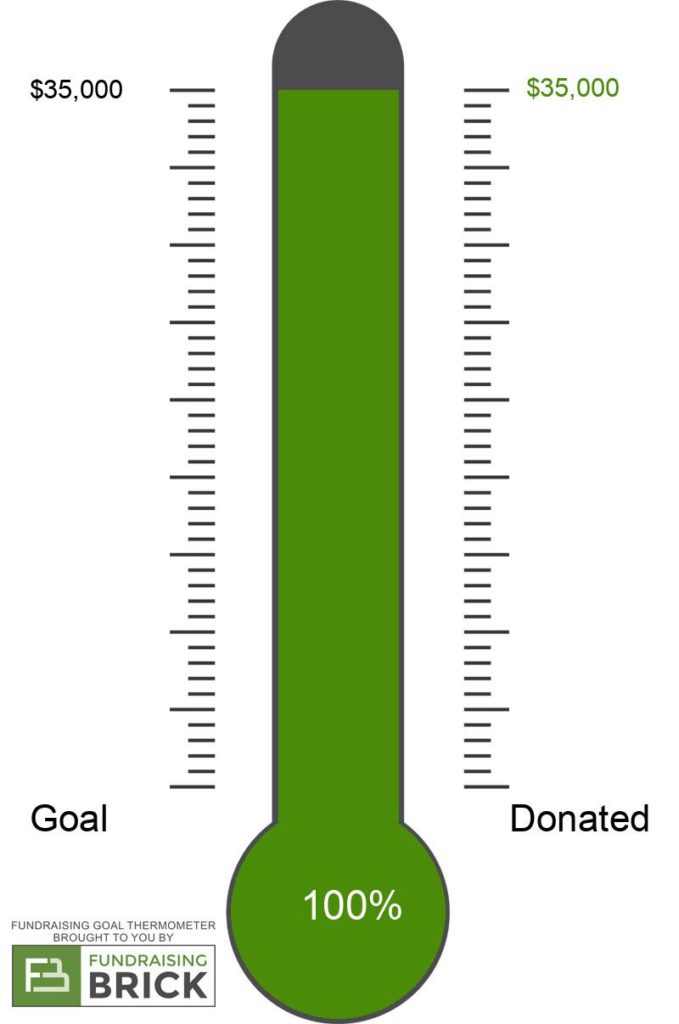 Participate in our BottleDrop Fundraiser  |  Volunteer your time (demolition/landscaping)
 Learn More About Our Sponsors:
---