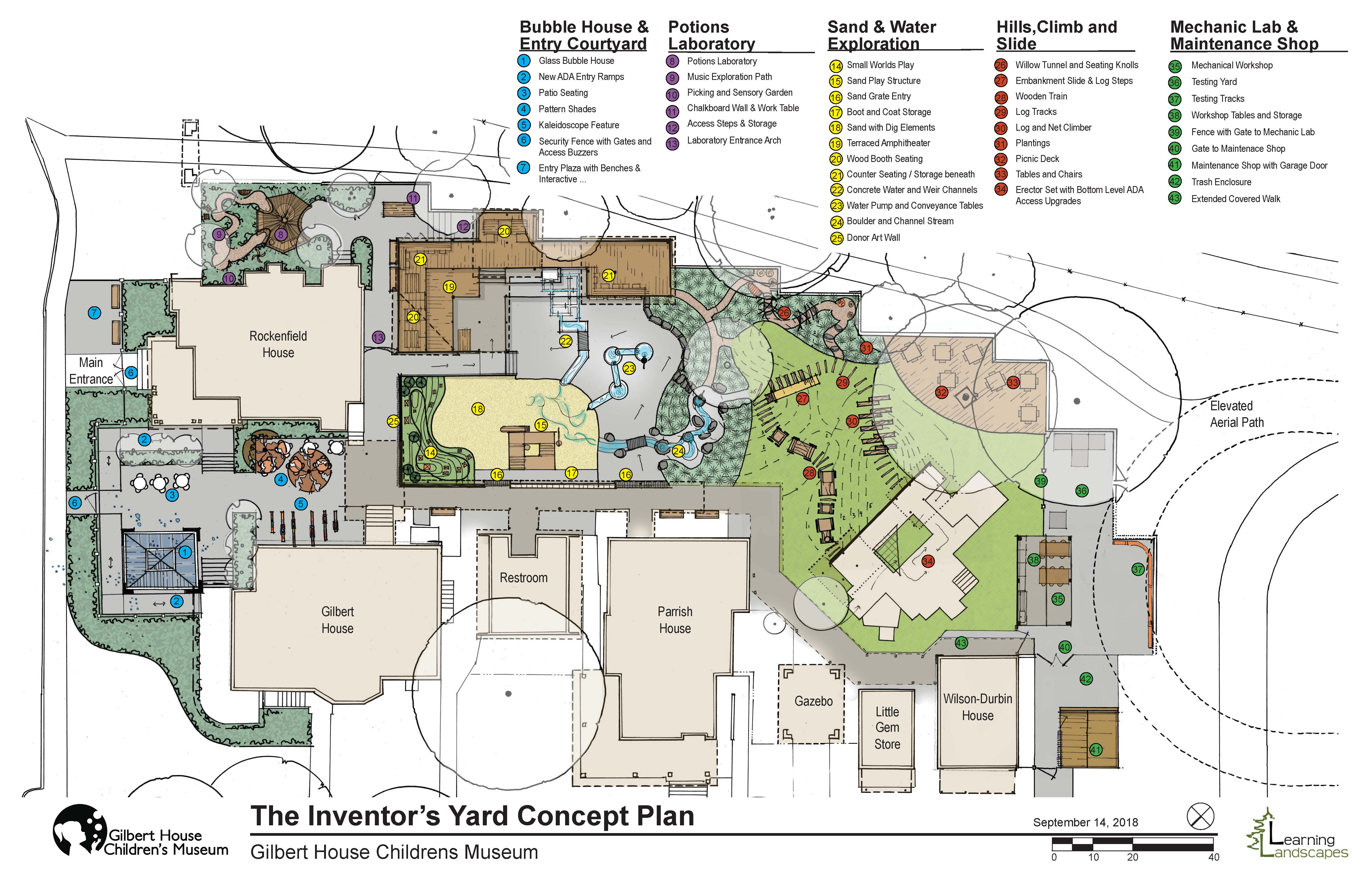 Drafted by Learning Landscapes, we hope you enjoy a sneak peak of The Inventor's Yard Concept Plan.  To download or view in more detail, you may access the plan here.
Help us transform the Outdoor Discovery Area at Gilbert House Children's Museum into The Inventor's Yard with renovations that will make better use of the property, improve safety and accessibility, expand creative learning opportunities, introduce new types of play, and bring the bubbles back to Gilbert House with the addition of a glass bubble house.
These ideas represent what Gilbert House Children's Museum could do if we meet our goals for the full project budget.  At present, we have already raised commitments of $200,000 toward the build.  We are now relying on personal donors like you for $150,000 of the budget, to be raised by January 2020.  All donors will be recognized in signage on the donor wall (See element 25), and receive regular updates on the project.  Please consider what amount you can give today to help us meet these project goals and deadlines!