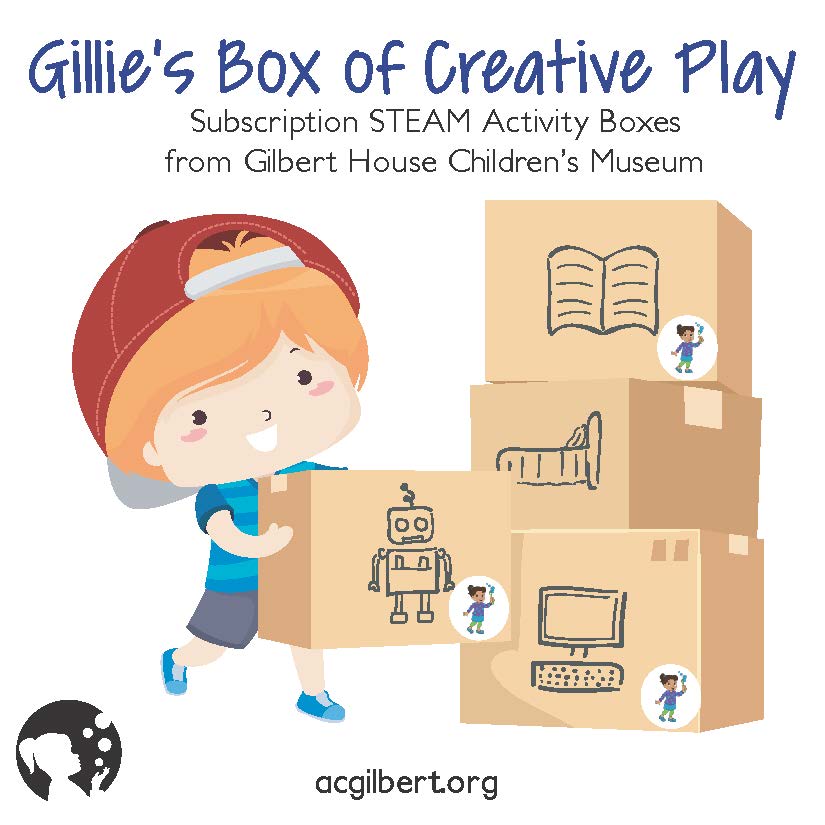 Gillie's Box of Creative Play
Bring fun and creative learning into your home with our monthly subscription boxes.  These boxes contain two STEAM activities, literacy activities, opportunities for physical movement and hours of fun.  Boxes will be delivered by mail, addressed to the child around the 25th of each month.  Subscriptions are available in 3, 6 and 12 month increments.
Gillie on the Go
As a benefit of membership, you have some of your favorite Gilbert House Children's Museum experiences at home.  For a nominal cleaning fee you will be able to take home some of your favorite exhibits and activities for up to two weeks.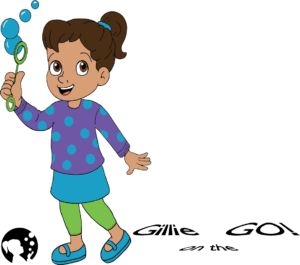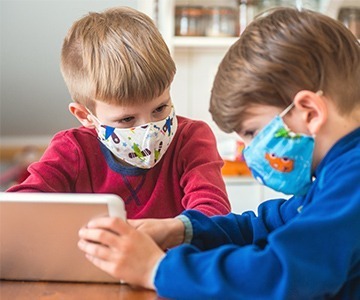 Coding for Kids
Our Coding for Kids Workshops are available to small groups during the COVID-19 closure. Reservations may be made for groups of 3-8 children.
Engineering Workshops
Put together your group of 3-8 kids and join us at Gilbert House Children's Museum for a hands-on Engineering Workshop. COVID safety precautions will be strictly followed.