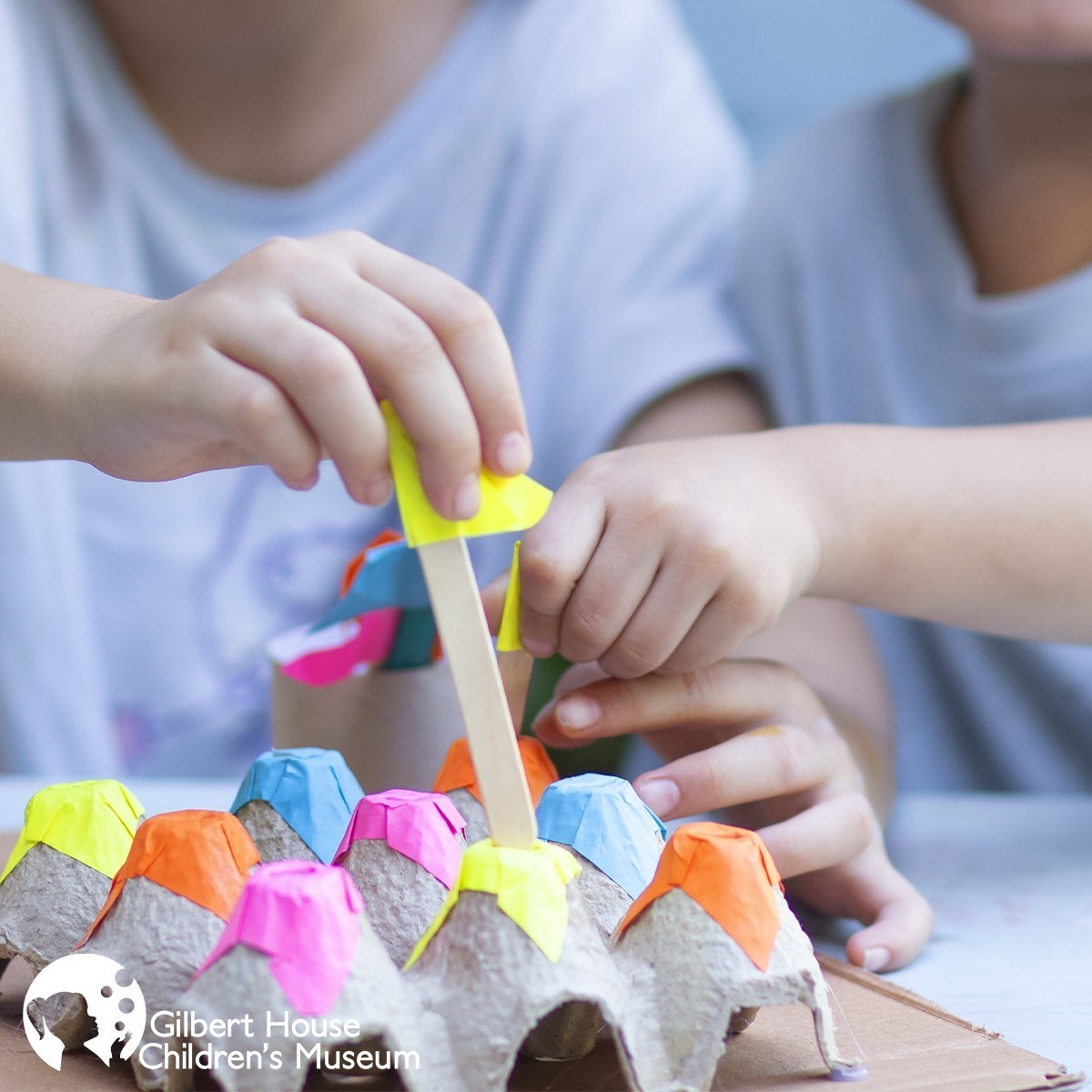 Welcome to the Gilbert Engineering Studio!
A place where kids can... design, build, test, record, and improve their designs... A great way to learn how things work in the world! 
Stop by during open studio hours, during which guests are invited to enjoy prompted activities that inspire creativity and ingenuity.  We desire to give our little engineers a playground for their hands & minds, something our namesake A.C. Gilbert would be proud of!
This space is designed for you to come and go as you please.  Allow your young engineer to suit up in a tike-sized apron and tinker for however long you'd like!
Please note: Small objects are used in this space.  These may present a choking hazard for children under 3.