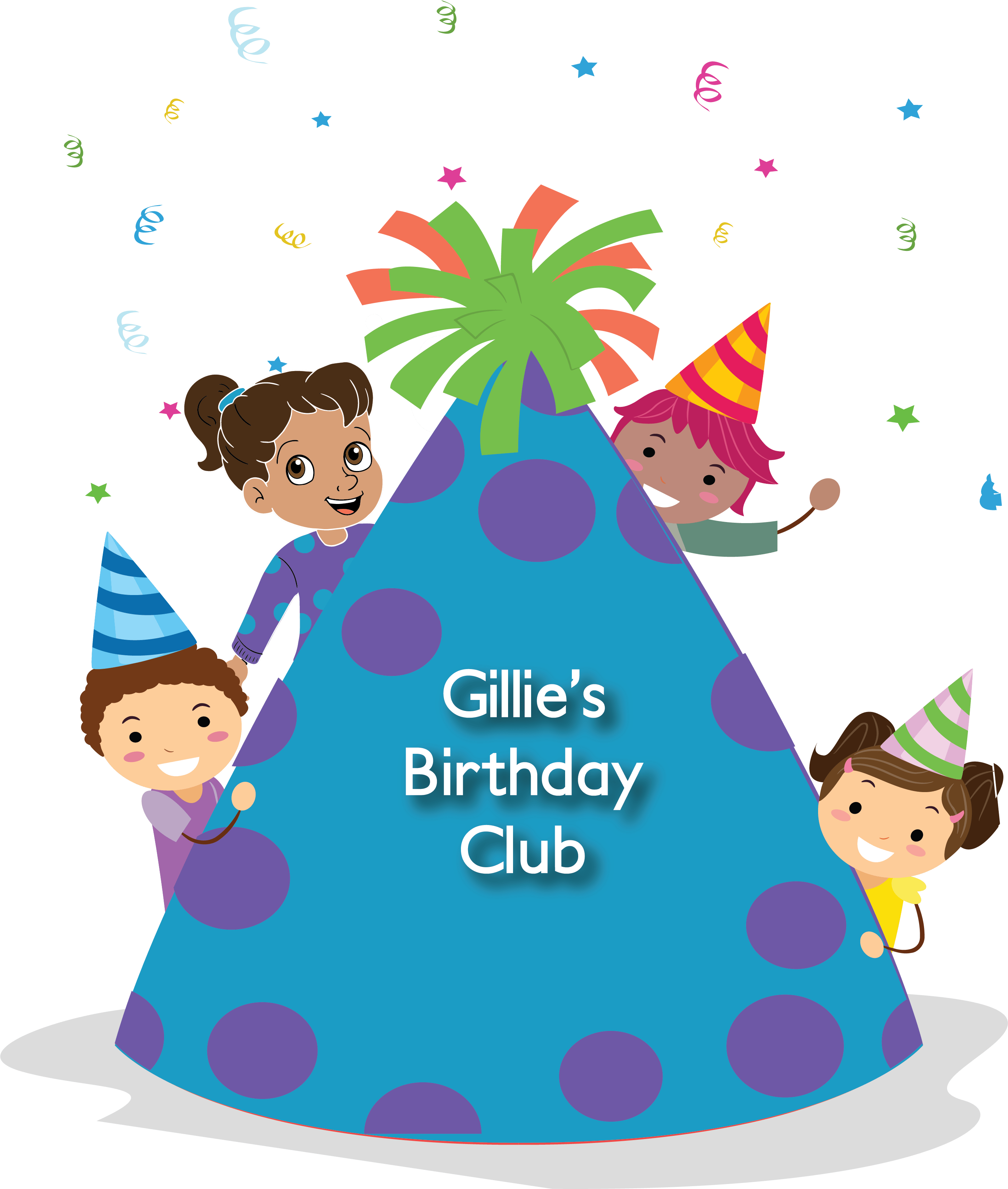 Become a member of Gillie's Birthday Club and Gillie will send your child a special birthday greeting.
Bring your child to play during their birthday month and they will receive a pin, crown and special birthday gift on their first visit.
There is no charge to become a member of this special birthday club. Sign up by clicking on the button below.